BBCA Past Events
Youth Champs 2022 Wand Workshop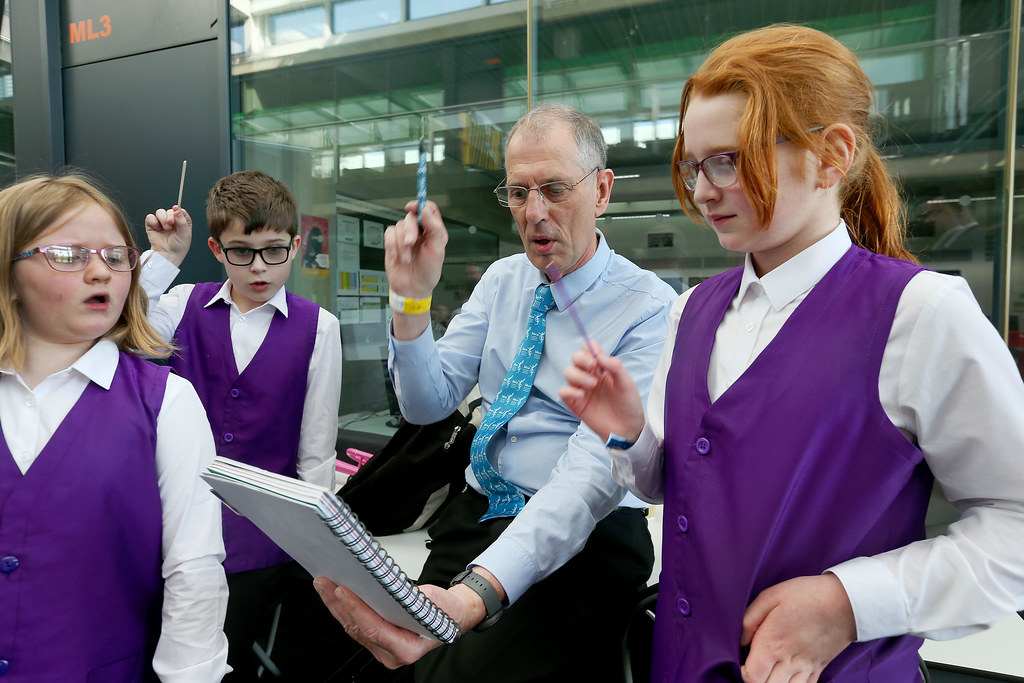 BBCA's John Fricker helping budding young conductors.
Over 100 young brass players taking part in this year's National Youth Brass Band Championships of Great Britain (Youth Champs) waved their conducting wands enthusiastically in front of the British Army Band Tidworth playing Grieg's 'In the Hall of the Mountain King' at this recent event.  With professional guidance from the Brass Band Conductors' Association's James Holt, John Fricker and Tom Hancock, the budding conductors learned their magic patterns and words and put them to effect to produce amazing results!  
The two workshops led by the BBCA were the first to be held at a Youth Champs event.  BBCA Chair James Holt commented "It was a superb event, and the Association are thankful to the organisers, Brass Bands England, for the chance to be involved. The way the young musicians engaged with the opportunity to conduct was incredible. They offered some insightful comments and really demonstrated some fantastic abilities. My thanks to the British Army Band Tidworth for providing such excellent musicians for the event. I look forward to future events to deliver conducting workshops in the future"
Audience member, Carol Porter said "We loved the conducting workshop!  A totally magical experience for all involved.  It was amazing watching so many youngsters learning skills in conducting and gaining a more in-depth understanding of what their conductor might be asking for.  Bravo and thank you to all involved."
BBCA Conductors' Drop-in at Butlin's Skegness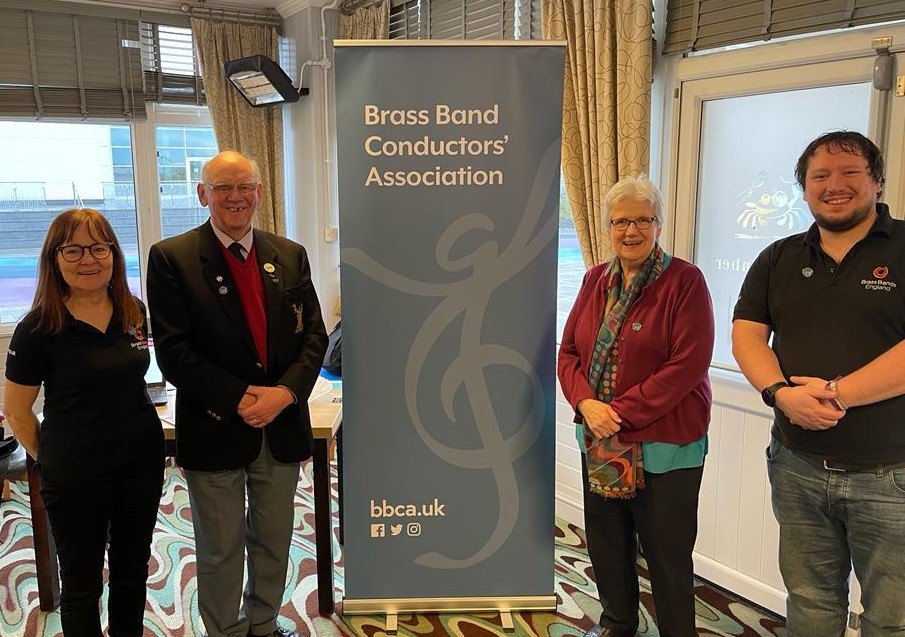 The BBCA invited conductors to their drop-in at the Butlin's Open Festival weekend in January 2022, as an opportunity to meet members of the exec in person and find out more about BBCA activities.  Here are executive members Rosie Banham, John Clay, Jane Clay and Alex Parker.