Free workshop day for grades 1-4 brass players at the Royal College of Music.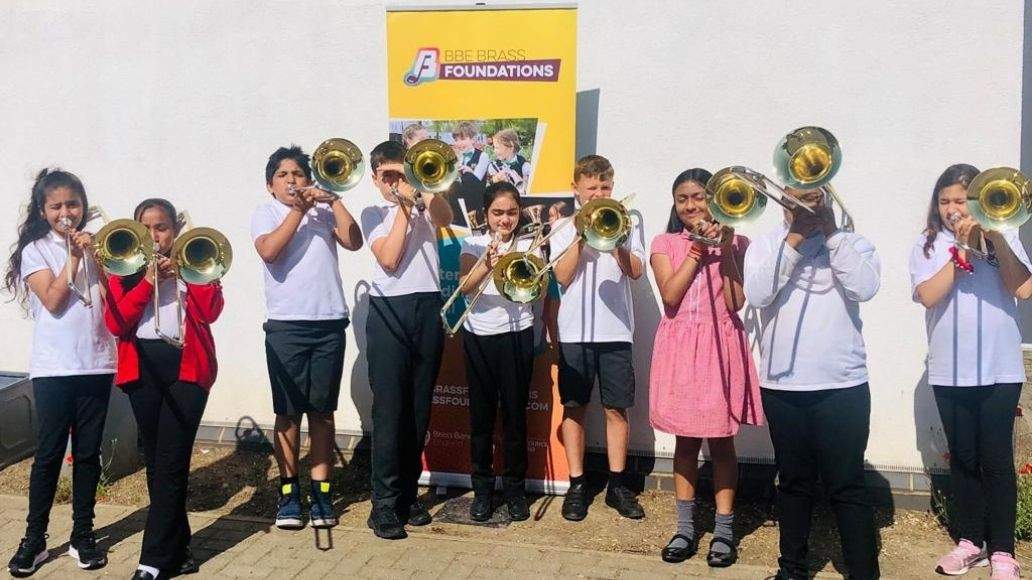 BBE are thrilled to be taking part in the Great Exhibition Road Festival, a a free annual celebration of science and the arts in South Kensington and online.
Youth Band Blow!
11.30 AM - 2.30 PM at the Royal College of Music, London. Ideal for children 12+
An exciting set of workshops and performances to inspire the budding youth band brass musician looking to take their playing to the next level. This session is ideal for players of grades 1 - 4 who want to have play fun and exciting music with new people! The workshop sessions will be led by BBE's Paul Fisher and RCM's Richard Ward, with lots of pop music and more!
Contest Banding Extravaganza!
3-4.30 PM at the Royal College of Music, London. Ideal for 6+
Come and listen to the bands, be inspired by their big sound, dexterous agility and tight ensemble.
Prior registration is required - please visit the link for the session you wish to book for.
Availability of places at this workshop is limited. If you would like to book a place or require further information, please email Sarah@bbe.org.uk. Prior registration is essential.
When
October 10th, 2021 10:00 AM through 4:30 PM
Location
Royal College of Music




Prince Consort Rd


South Kensington


London

,

SW7 2BS