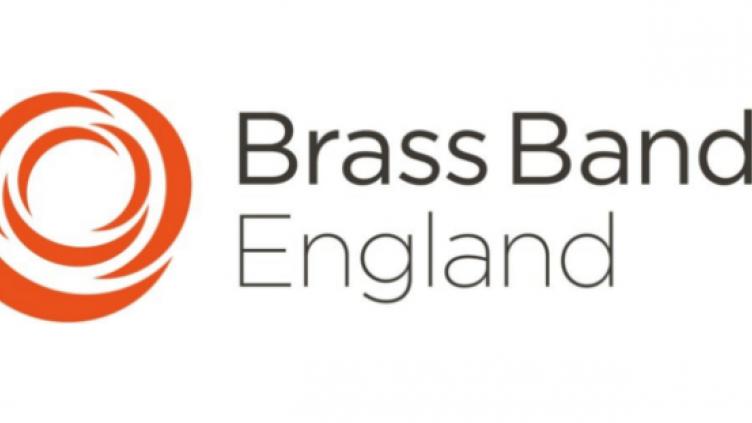 What a finish to the 'Europeans' on Sunday afternoon! The European Youth Brass Band (EYBB) did a concert before the presentations for the Youth Contest and their closing piece, an arrangement of 'Thrift Shop', had the audience clapping along with the music. After the presentations, the band did a reprise of their closing number and the audience were on their feet and joining in the dancing. The players of Wardle Academy Youth Band even did a conga around the hall! You can see below a clip from Saturday's Gala Concert where the band played the same piece but the audience were a little more restrained! https://www.youtube.com/watch?v=Mi_KvJHgHlQ The EYBB comprises players from each of the participating countries and they had clearly had a fantastic week under the inspired direction of their conductor Erik Janssen. Here is a short series of clips from their concert at Douai Conservatoire which was the first of a series of concerts taking place during the week. https://www.youtube.com/watch?v=SErkmzW8NeE The contest weekend started with the Championship Section test piece on Friday. This was 'Fraternity' by Thierry Deleruyelle — a work based on the mining disaster at Courrieres, near Lens on 10 March 1906 where 1,099 lives were lost. On Saturday morning there was the Challenge Section with five bands playing an own choice programme including the set test piece 'Samson' by Rudolphe Schacher. Saturday afternoon saw the Championship Section Bands playing their own choice test piece with four of the twelve bands playing pieces by Thomas Doss. In the evening there was the Gala Concert with the EYBB, Brass Band Nord-pas de Calais and Black Dyke Band. At the conclusion of the concert the results were announced for both the Challenge Section and the Championship Section and these were as follows:
Championship Section
Test Piece: Fraternity (Thierry Deleruyelle) (Draw): Set test piece/Own choice test piece = Total 1. Cory (Philip Harper) (8/8): 98/99 = 197 Ravelling, Unravelling (Philip Sparke) 2. Black Dyke (Professor Nicholas Childs) (3/10): 96/96 = 192* The Trumpets of the Angels (Edward Gregson) 3. Valaisia Brass Band (Arsene Duc) (10/11): 94/98 = 192 Trance (Thomas Doss) 4. Brass Band Buizingen (Luc Vertommen) (12/5): 95/93 = 188* Metropolis 1927 for Brass Band & Percussion (Peter Graham) 5. Paris Brass Band (Florent Didier) (11/3): 91/97 = 188 Hypercube (Oliver Waespi) 6. Brighouse & Rastrick (Professor David King) (9/4): 93/92 = 185 Trance (Thomas Doss) 7. Stavanger Brass Band (Allan Withington) (5/6): 89/95 = 184 Trance (Thomas Doss) 8. Provincial Brass Band Groningen (Richard Visser) (7/2): 92/89 = 181* From Ancient Times (Jan Van Der Roost) 9. Bayerischen Brass Band Akademie (3BA) (Thomas Ludescher) (6/12): 90/91 = 181 Vita Aeterna Variations (Alexander Comitas) 10. Whitburn (Michael Fowles) (2/9): 87/94 = 181 Cantata (Andrew Duncan) 11. Brass Band Oberosterreich (Ian Porthouse) (4/1): 88/90 = 178 EKSTASE (Thomas Doss) 12. Lyngby-Taarbaek (Michael Thomsen) (1/7): 86/88 = 174 Of Distant Memories (Edward Gregson) Best Soloist: Gareth Small (Trumpet) - Black Dyke *Set test piece mark takes precedence in the event of a tie.
Challenge Section
Test Piece: Samson (Rodolphe Schacher) & own choice programme 1. Brass Band Sachsen (Bryan Allen): 96 2. Italian Brass Band (Filippo Cangiamila): 95 3. Douai Brass (Olivier Degardin): 94 4. Murley Silver (William Hill): 92 5. Sekmadieninis Brass (Tadas Sileika): 91 6. Lourdes (Michael Hannan): 89 Best Soloist: Giuliano Sommerhalder (cornet): - Italian Brass Band The results of Sunday's Youth Championships were as follows:
Premier Section
Test Piece: Olympus (Philip Harper) & Own choice programme 1. Young Brass Band Willebroek (Frans Violet): 97 2. Youth Brass 2000 (Chris Jeans): 96 3. Youth Brass Nord Pas de Calais (Luc Vertommen): 94 4. Bayerische Jugend Brass Band des 3BA (Benjamin Markel): 93 5. Liberty Brass Band Junior (Christoph Luschsinger): 92 6. National Youth Brass Band of Denmark (Stig Maersk): 91 7. Greater Gwent Youth Brass Band (Gareth Ritter): 90 8. Pavoveres Brass Band (Bronislovas Vilimas): 89 Best Instrumentalist: Siobhan Bates (tenor horn) - Youth Brass 2000
Development Section
Test Piece: Music for Greenwich (Edward Gregson) & Own choice programme 1. Tertnes Skoles Musikkorps (Jan Egil Jorgensen): 97 2. Elland Silver Youth (Samantha Harrison): 96 3. Wardle Academy Youth (Sean Conway): 95 4. Cardiff County and Vale of Glamorgan Youth (Charles Maynard): 91 5. Ausktyn Brass (Remigijus Vilys): 90 Best Instrumentalist: Charlotte Horsfield (trombone) - Elland Silver Youth Next year the 'Europeans' will be held in Ostend, Belgium on 28th to 30th April 2017. By virtue of being the highest placed English band at the 2015 'Nationals' at the Royal Albert Hall, Brighouse and Rastrick will be representing England. In the Youth Championships, Youth Brass 2000 will be nominated by Brass Bands England to compete in the Premier Section since they were the winners in the Championship Section at the 2016 National Youth Brass Band Championships. The winners in the Intermediate Section, Elland Silver Youth will be nominated for the Development Section.