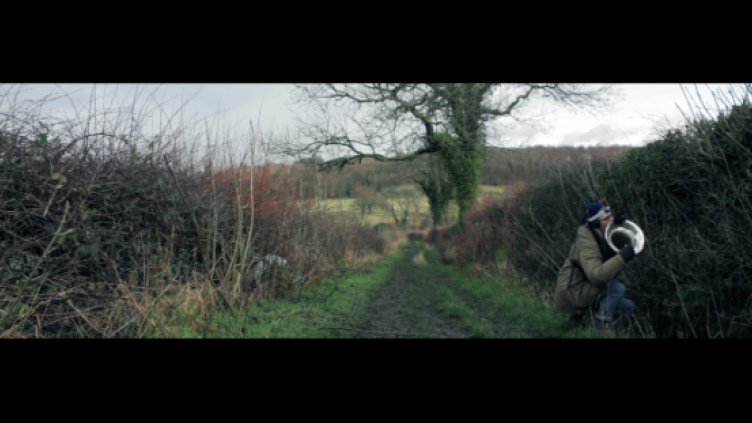 A Long Walk to Grimethorpe is a project that is made up of two complementary parts: a new piece of music for brass band, and a documentary film.
The project brings together the University of Sheffield Brass Band (USBB), electronic music composer Joe Snape and film-maker Ismar Badzic.
 A Long Walk to Grimethorpe is kindly supported by Arts Council England, University of Sheffield Alumni Foundation, Sheffield Town Trust and Sheffield Students' Union Innovation Fund.  As the sun comes up over South Yorkshire, the composer sets off from Sheffield city centre with a simple aim: to walk to the renowned Grimethorpe Colliery Brass Band's rehearsal space in time to hear their evening rehearsal.  The catch? He has to do it wearing a tuba. But this is no ordinary tuba. Rather, it is an instrument rigged with tiny microphones, tasked with capturing the subtle resonances within the instrument itself. Together, these microphones are responsible for recording the entire walk, creating an abstract, patchwork document of a most basic of journeys.

 "A rumination on the relationships between sound, geography, musical heritage and cultural belonging in Sheffield and South Yorkshire"
Watch the trailer here A Long Walk to Grimethorpe, together with the documentary, will be premiered on Thursday 15 May, 7.30pm, S1 Artspace, Sheffield.   Tickets can be bought online here