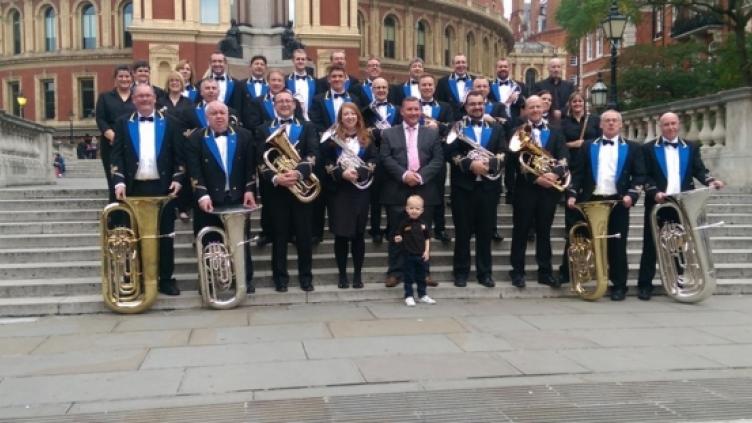 Following the success of the album launch with Hammonds Saltaire last year, 'JUST A VIBRATION', a stunning experience of different sounds with strong melodies and an adrenaline-fuelling percussive drive, is coming to Sage Gateshead in July with the NASUWT Riverside Brass Band.
"Sitar and brass work together remarkably well on the title track and the slinky Neck To Neck, while on the slow and drifting Tanpura the sound of the Indian drone instrument is reinterpreted on brass. An entertainingly varied set that would make great film music." (Guardian)
The latest Just A Vibration concert is part of GemArts Masala Festival, which runs from Monday 11th July to Sunday 17th July 2016, and celebrates a mix and blend of the finest South Asian arts and culture across the north east. www.gemarts.org/whatson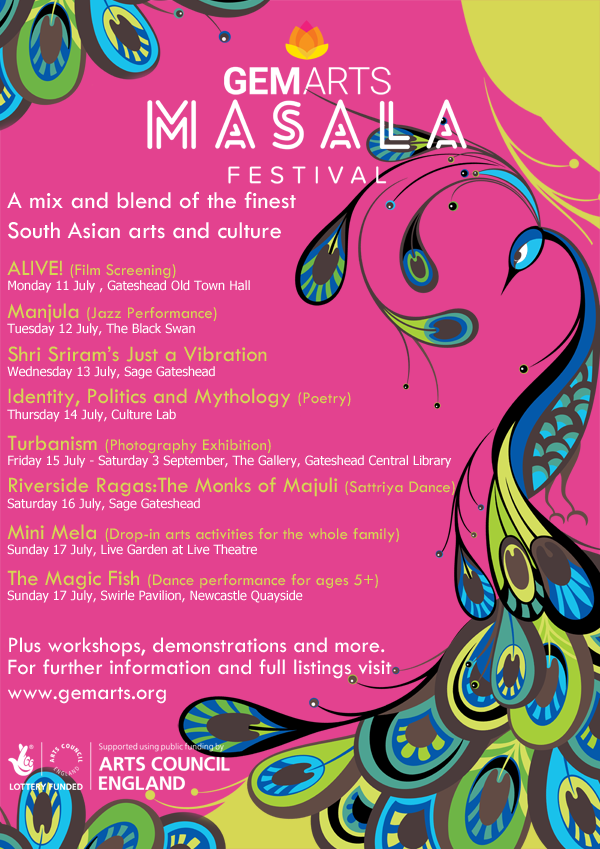 Just A Vibration is a sonic thrill not to be missed at the Sage Gateshead on July 13th. A unique combination of Indian classical music and the traditional brass band, this is the brainchild of composer/producer/musician Shri Sriram. This boombastic collaboration creates a totally new musical vocabulary with its cool blend of intricate Indian melodies and the magnificent pomp of the brass band.
"Intricate grooves and the massive sound of a brass band in full cry…awesome…!" (Jazz News) "The set was amazing – I'm still tapping my foot - what an epic concept!" (East London Radio)
Just A Vibration performed to capacity audiences at venues in 2015 including the Freedom Festival, Hull and the London Jazz Festival.
"I only started listening to brass bands recently," says Shri Sriram. "They make an incredible sound and I thought we could make some fantastic music together. I'm fascinated with combining sounds and styles and together with arranger Ben Castle, we've come up with Just A Vibration, something that I believe is completely different and very exciting!"
On July 13th tracks from the Just a Vibration C.D. will be performed at Sage Gateshead by Shri Sriram on bass guitar and flute, and the NASUWT Riverside Band conducted by Stephen Malcolm, together with Jasdeep Singh Degun on sitar Marc Layton-Bennett on percussion and  Kathryn Williams, Newcastle-based guest vocalist. Says the energetic Shri,
 "I played the Sage with Hammonds Saltaire during Brass in Concert. It is a gorgeous space; I love its high-tech architecture and fantastic acoustics. I'm absolutely delighted to be sharing the stage with the mighty NASUWT Riverside Band; with our special guest Kathryn Williams we'll be performing a Badmarsh & Shri track 'Day By Day' in brass band stylie – can't wait!"
  Tickets £16.13. Book here Publicity : judy.lipsey@premiercomms.com www.shri.co.uk