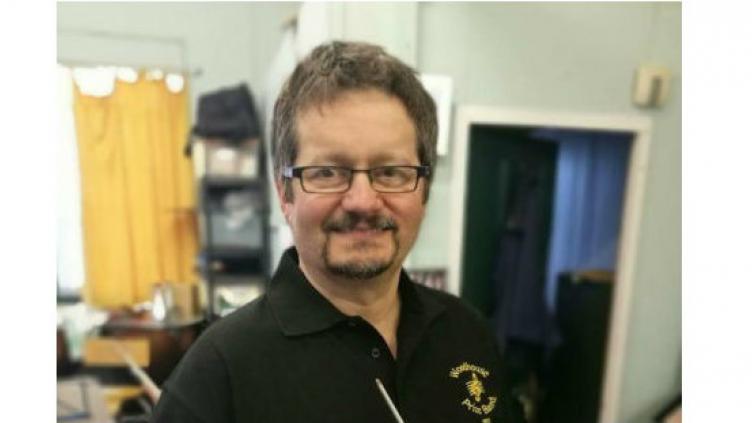 A key player in many events organised by Brass Bands England, Dave Morris was a family man, player, conductor of his beloved Woodhouse Prize Band, photographer and friend. He will be much missed by the organisation's Liaison Officers in particular. Rachel Veitch-Straw offers a few words in celebration of a man who was vital spark in banding's life force.
Dave was always just a phone call away. I could call; for an opinion, a local perspective, for support  for our brass projects, or for his photographic expertise. He always listened, talked, found a way to help whatever daring scheme I was working on. He always asked, "How can I help?", then came up with an answer to his own question. He was always up-beat, always saw a way, always saw the positives.
Dave brought a daring idea of his own to the Sheffield Brass Network a few years ago. Another phone call.
"Rach, I've been talking to Music in the Round, who want to involve Brass in their Beethoven festival. I  told them about our 15 Sheffield brass bands..think you can pull something together?"
Thanks to Dave sharing the opportunity,  150 musicians performed at Brass with Beethoven, a fabulous experience. And of course, thanks to Dave, there are a fantastic selection of photos capturing the event. It's hard to imagine a local event without him. David Morris, you really made a difference.