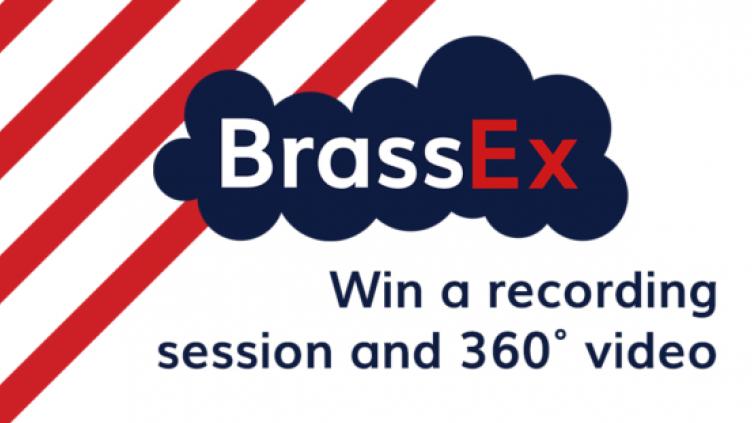 Exclusively at BrassEX 2017
You could win a high end studio recording for your brass band by attending BrassEx. Each entrant to this years BrassEx event will be allowed to nominate 1 band to go into the draw for this fantastic prize valued at £1,099.00. The winning band will get to record a programme of their choice and will also receive a 360˚ video from their session. A great way for the viewer to experience brass banding by being transported right into the heart of the action. The recording and video shoot will take place at the Foundry Studio in Sheffield who are specialists in this kind of large ensemble recording. Entry to the event and competition is FREE. For the latest updates follow us on twitter @brassexuk. Full details of the competition are available at www.brassex.co.uk/competition Organised by SoundBytes Media, the owners of the Foundry Studio, in association with Brass Bands England.

"Having played in many brass bands when I was younger, I'm excited to be able to open our studio doors to so many bands and a 360˚ video is the perfect format to promote what they do in an exciting and engaging way." Sam Craggs, Director & Producer, Soundbytes Media.
BrassEx brought to you by SoundBytes Media Ltd SoundBytes Media has been established for 11 years and has the privilege of recording ensembles of all shapes and sizes in one of the largest purpose built studios outside of London. To learn more visit www.soundbytesmedia.co.uk or call us on 0114 2756565