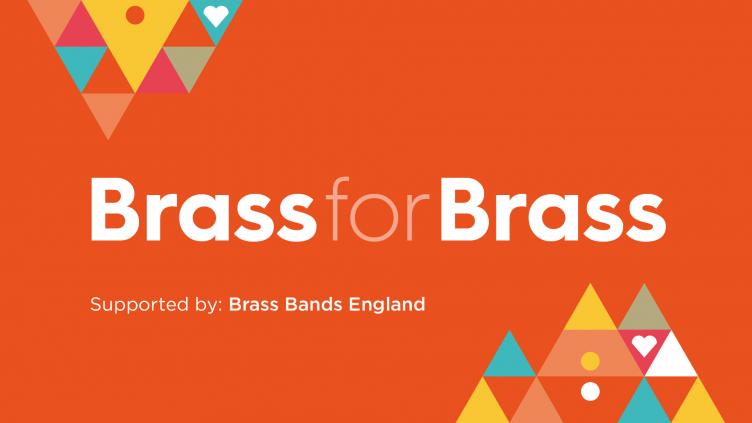 Brass Bands England (BBE) has announced the first winners of the free monthly contest "Brass for Brass". Enter the June competition to try to win.  It's all for free! 
Last month's winner was Marcia Day who has won a year's BBE membership for her nominated band, St Dennis, as well as a £25 voucher from Band Supplies and a year's free subscription to BrassPass. The runner up was Brian Etchells, from Moss Rose Community Band, who receives a year's subscription to the British Bandsman Magazine! Congratulations to both! 
How to enter Brass for Brass
This is a new free regular competition in which you can win your band's next year of BBE membership along with some goodies for yourself every month! It's our way at BBE to say thank you to all the bands who make banding brilliant. If you haven't entered before 'Brass for Brass' is free and easy to enter. Simply go to https://www.bbe.org.uk/brass-brass-entry, and fill out the entry form.
If you entered last month there's no need to fill in the form again. Just click the link in the email sent to participants to enter again. You also get an extra entry for each month you have entered before, meaning your chances of winning increase each month! 
Each month a winner and a runner-up will be drawn at random from the entries received. You will be rewarded for any previous competition entries you made, meaning your chances of winning increase over time. For example, if you entered May's, June's and July's monthly draws, you will automatically receive four entries if you join the August draw. During the month we will create a band league table to show you how many entries your band has collected. The more entries you have, the higher your band's chance of winning will be. Bands can encourage members and supporters to sign up and take part to increase the band's chances of winning. A league table of how many entries each band collects will be made at the end of each month's competition. 
For more details please visit our info page at: https://www.bbe.org.uk/what-we-do/brass-brass-free-monthly-competition
Brilliant response 
Alex Parker, BBE's Partnership and Development Manager commented "Last month we had 1497 entries into the competition, a great reaction from bands. St Dennis was one of the bands with the largest number of entries from their members and supporters so don't forget to encourage your band to enter into the competition too. Both of this month's winners were from BBE member bands but this competition is for everyone from any band. Your band doesn't need to be a member to be a winner!" 
For Brass for Brass, BBE has partnered with Band Supplies, BrassPass.tv and the British Bandsman to provide a selection of goodies for the winners of each month's competition.  Brass for Africa is the project's charity partner. 
Brass for Africa Stories: Aisha
Through Brass for Brass BBE have partnered with Brass for Africa who support young people such as Aisha. You can find out about Brass for Africa at https://www.brassforafrica.org/. By entering Brass for Brass you are already helping to support this valuable work. 
My name is Aisha, I am 15 years old and spokeswoman for Gloneva Brass Band.
Music through Brass Band has changed our lives, raised our self esteem and added value to us. Earlier this year we celebrated our one-year anniversary with Brass for Africa. We didn't just celebrate one year of music but one year of life transformation. One year of exciting moments learning. One year of meeting and making friends. At Gloneva organisation we appreciate and treasure all of those moments. We don't take it for granted.
I stand here to convey the joy and gratitude of this slum community for the opportunity of engaging with the children and young people. I stand to send a word of thanks to Brass for Africa, for giving us the opportunity to learn brass music and work alongside the inspiring teachers who guide us everyday.
The time spent learning brass music is so precision to us. Most of us would have been in other places wasting our lives. This is the success of the brass band project.
You can see a video of Aishas story and find out more at https://www.brassforafrica.org/leading-change-aisha/