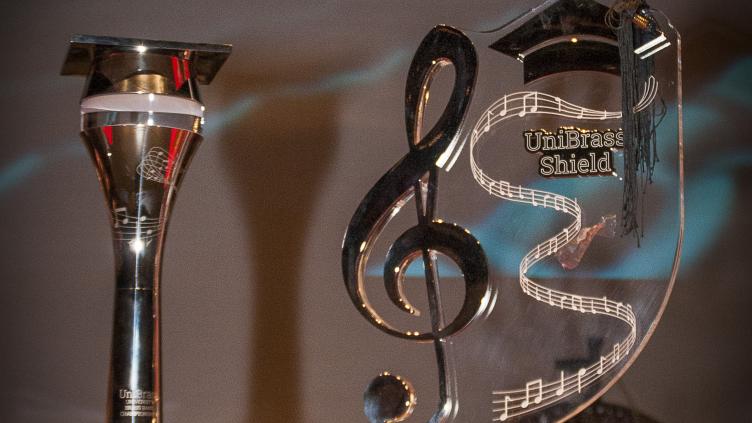 The UniBrass Foundation is recruiting for an individual to fill a spot as a trustee on its board of charity trustees.
In 2014, against the backdrop of ever increasing participation in the annual UniBrass contest, a decision was made to form a new registered charity. That charity, the UniBrass Foundation, was established to ensure the continuing stability of the UniBrass contest (now in its 9th year), and to support brass banding at university level. The UniBrass Foundation is now looking for a new trustee, and it could be you!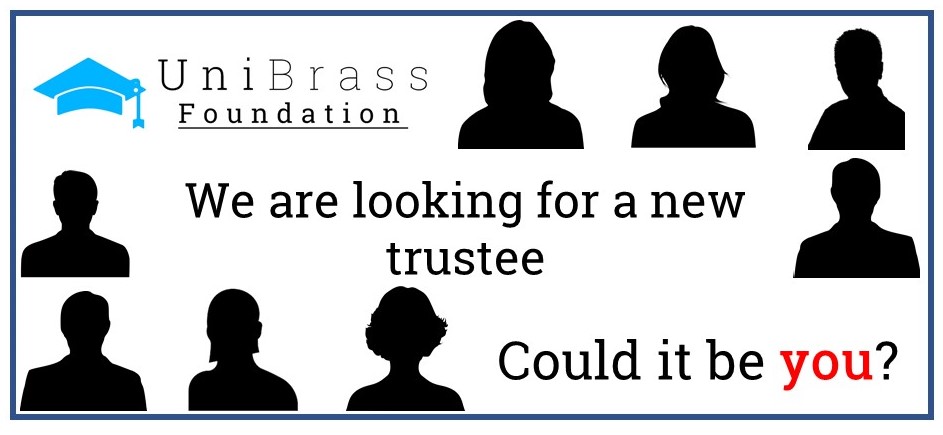 What does the charity do?
The UniBrass Foundation engages with the brass community in a variety of ways.  Our biggest commitment is supporting the UniBrass contest organising committee, but recently we have also hosted other events, such as this year's UniBrass in the Park. We also help out at other brass contests throughout the year, which have previously included the National Championships and Youth Championships. The charity aims to support and promote university bands in all that they do, as well as engaging the wider public in university brass bands of all levels. We hope that by pursuing these objectives we will get more younger players involved in brass bands than ever before. To facilitate this, the charity is currently in the process of expanding the work it does through a range of new projects and partnerships.
How does the trustee board work?
The trustee board is primarily made up of ex-members of the contest organising committee, but with a vacancy on its trustee board the decision has been taken to also recruit externally. Chair of the Board of Trustees, Andy Straiton, commented, "We know there are lots of people in the brass banding community keen to support the work UniBrass does, and lots of people will be able to offer a range of skills that can help continue the success achieved so far by UniBrass. If you are at all interested, please have a chat to one of the current trustees!"
How can you apply?
Applications are now open, but not just to students and alumni! Everyone is encouraged to consider applying if they're keen to continue supporting the ever-growing student brass band community. Being a trustee offers an exciting opportunity to help shape the future of university brass banding. In particular, the Foundation is keen to hear from people with commercial experience, ideally within the arts sector. Whether the experience is in  securing corporate sponsorship, successfully applying for grants or simply being involved in professional music making, if you have that experience the Foundation want to hear from you.
Interested candidates should complete a short application form and submit a CV highlighting any relevant experience to recruitment@unibrass.co.uk. The deadline for applications is Friday 19th October. Visit unib.co.uk/BeATrustee for more information and to apply.