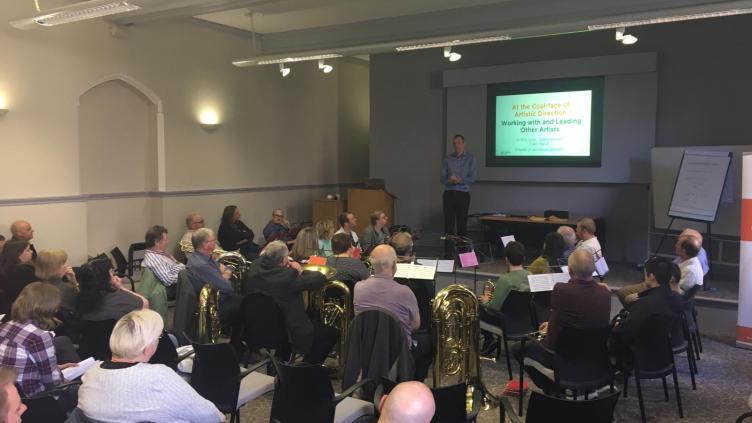 On Saturday 29 June, Brass Bands England (BBE) will bring its revolutionary Artistic Development workshops with Philip Harper, Musical Director of world leading Cory Band, to Yorkshire.
The event is designed to appeal to anyone interested in taking their banding forward more creatively, particularly those who have interest in artistic direction, conducting, or undertaking new collaborative ventures. Delegates will explore how to enhance their audience experience and advance their band through the wider context of art. After lunch (provided in the cost) Philip Harper will look at how to maximise the benefit of rehearsals, with Rockingham Band in attendance, along with the practicalities of maximising your reach through social media and marketing.
BBE Chair Mike Kilroy commented: "This is sure to be an inspiring day that will get your imaginative juices flowing, and with tickets for the event available for as little as £5 thanks to the support of Arts Council England, it is clearly an opportunity not to be missed!"
The event will take place in the excellent facilities of The Civic, Barnsley, starting at 10.00am and running until 16.00 approx. Tickets (£5.00 for members and £10 for non-members) must be purchased in advance at https://www.bbe.org.uk/events so don't miss out and sign up now!