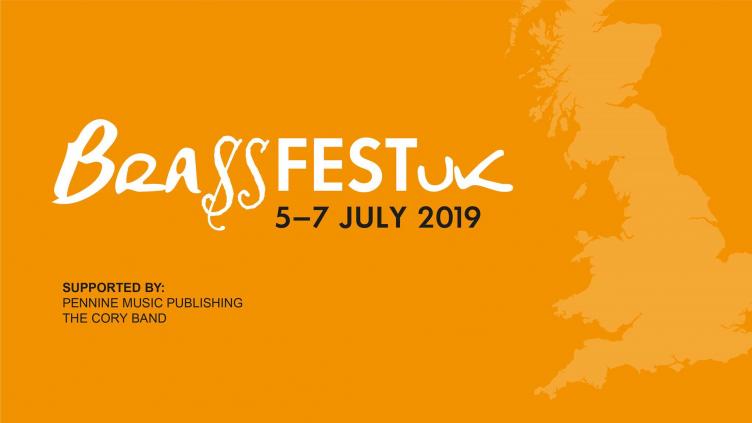 BrassFestUK 2019 is off and running and over the weekend of the 5th, 6th and 7th July there will be a lot of brass bands out playing to the public, will your band be part of the BrassFestUK weekend?
The idea behind the BrassFestUK weekend is for Brass Bands across the world to head out and play to the public, some bands already have a job over the BrassFestUK weekend, some have concerts or are playing in the local park or bandstand, but if you are not out already then get out and play a concert to the passers by at your local park, pub or village green. BrassFestUK want to hear all about your event, send details to Rob by emailing info@brassfestuk.com or head to the brassfestuk.com website and fill in the registration form.
The BrassFestUK anthem has been written to encourage training/youth bands and registered bands to join forces, there are 2 versions of the piece, the main work which is aimed at registered bands and an additional version which works as a standalone piece or can be played alongside the main work.
The project started in 2017, with support from Gavin Somerset and Pennine Music who composed and published 'The Spirit of Brass' which became the anthem for the inaugural year of this annual event, Cory band also very kindly agreed to record Gavin's piece and sales went through the roof, 130 bands sent details of their event to BrassFestUK organiser Rob Tompkins and a great weekend was had by all.
In 2018 the BrassFestUK project expanded to include a Composition Contest with the winning entry being published by Pennine Music and Recorded by Cory Band, Max Stannard composed 'Into the Future' and over 200 brass bands across the world played over the BrassFestUK weekend.
For 2019 Gavin Somerset has written a great follow-up to 'The Spirit of Brass', the 2019 anthem is 'The Essence of Brass' and the printers at Pennine Music have been working non-stop to keep up with demand for the piece.  Cory band not only recorded the music to help with sales and promotion, but also kindly agreed to video the recording as well which has proved very popular with over 12,000 views on the Cory Band Facebook page.#
If you want to buy a copy of 'The Essence of Brass' then go to PennineMusic.com, the music is only £7 as a download, if you want it printed and posted then the cost is just £10 + P&P.
Brass Bands are wonderful, lets all get out and show everyone just how great we are.