Brass for Brass is our free competition that gives prizes every month for our loyal members and supporters. 
At Brass Bands England our members are the most important part of the organisation and we know just how much hard work goes into running your bands. To say thank you, BBE is running a monthly competition so that members can win their band's annual membership fee. In addition, we have partnered with BrassPass.tv, Band Supplies and British Bandsman to offer some goodies for you individually!
To enter click here to find the entry form
By entering Brass for Brass, you'll also be supporting our aim to share the brilliance of brass around the world with Brass for Africa, which uses brass bands to bring change to some of the poorest communities in countries like Uganda. We will donate £25 every month to Brass for Africa and if you want you can also choose to donate your band's prize membership fee to Brass for Africa. We believe that the opportunity to learn and play music has a profound and empowering impact on the lives of disadvantaged young people wherever they are. By taking part in Brass for Brass you are already helping, but to find out more about the charity please visit brassforafrica.org
We hope you enjoy the chance to win some brass for your brass. The competition will run every month for the foreseeable future. The competition is completely free to everyone so to reward our most loyal participants the more times you enter the greater chance you will have of winning.
How to enter

To enter the competition all you need to do is fill out our simple entry form and accept the terms and conditions, and for the first month that's it! After that, to enter each month you will be sent an email with a link. Simply click the link each month and you'll be entered into the prize draw - there's nothing else to do. When entering you will nominate your band of choice to win a year's membership of BBE if you are drawn as the lucky winner.
How the competition works
Each month a winner and a runner-up will be drawn from the entries received. When entering the competition, you are rewarded for any previous competition entries you have made, meaning your chances improve over time. For example, if you entered May's, June's and July's monthly draws, you will automatically get four entries if you join the August draw. During the month we will create a band league table to show you how many entries you band has collected. The more entries you have the higher your band's chance of winning. 
We will occasionally offer extra entries if you take part in certain activities or promotions. The details and terms of these will be described within the offer.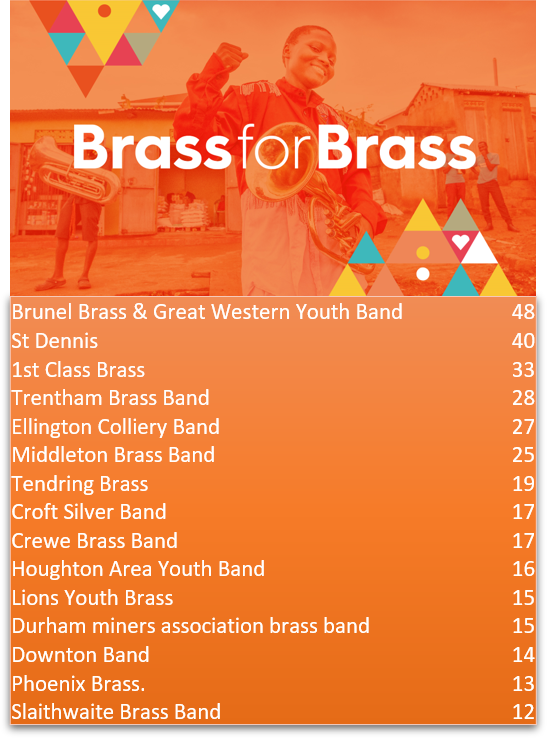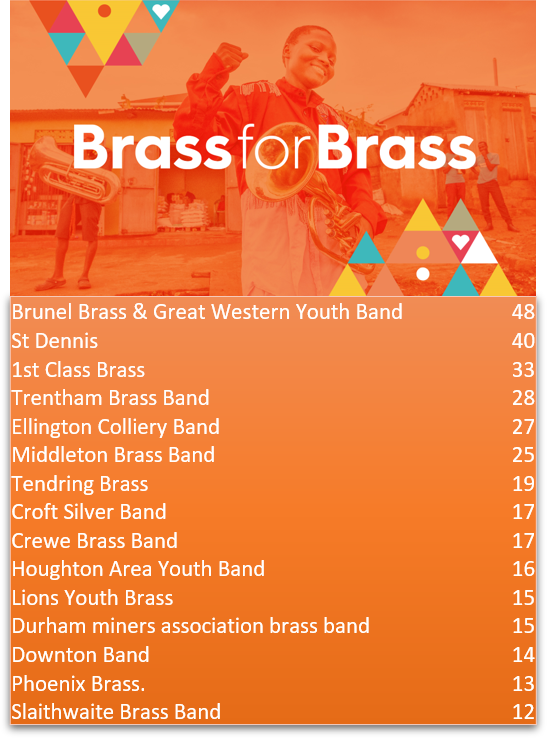 Prizes

Each month the competition winner's band will receive a year's free membership of BBE up to the value of a single band membership renewal (currently £100). The winner will also receive a £25 voucher to spend with Band Supplies and an individual subscription to BrassPass.tv. The runner-up will receive a year's individual subscription to British Bandsman online magazine.
Partners

BBE is grateful to our partners who make the competition possible. Follow the links to find out more about each partner. 

Band Supplies is one of the leading brass and woodwind suppliers in the UK. Its shops in Leeds and Glasgow have a vast stock of instruments and accessories from all the major manufacturers including Yamaha, Besson, Elkhart, Yanagisawa, Pearl, Azumi, Jupiter, Selmer, Trevor James, Conn-Selmer, Mauriat and many more ranging from inexpensive student instruments to the high end models. Find out more at www.bandsupplies.co.uk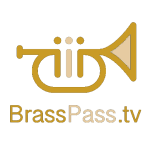 Formed in 2018, BrassPass.tv offers a wide range of live and recorded brass band content from all corners of our world, ranging from leading bands like Cory, Black Dyke, Brighouse and Rastrick and Foden's to the youngest groups taking part in BBE's Youth Champs and almost everything in between! Find out more about BrassPass at brasspass.tv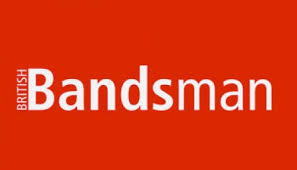 British Bandsman was founded in 1887 and since then has remained at the forefront of brass band journalism, its editors having included some of the major influencers in brass band history like Herbert Whiteley, John Henry Iles, Eric Ball and Geoffrey Brand. In recent years, BB has moved to being based online and more details can be found at www.britishbandsman.com 
Brass for Africa Stories 
Find out what our charity partner, Brass for Africa, does and find out more about what your support is doing to change children's lives for the better at brassforafrica.org. 
Ronald
Ronald Kabuye is a remarkable young trombone player. Life didn't start easily for Ronald, from street-child in the city of Kampala, Uganda at the age of 5, to growing up in an orphanage. "I was 3 years old when I lost my dad, my mum found it difficult to raise me and my other siblings, that is my older brother and my two older sisters. She was finding ways she could help us and started looking for orphanages where she could place us, in the end, we had to split up. I stayed with my mum, but my brother was taken to an orphanage and my sisters were taken to the village."  Life was difficult – the only way he could survive was to go around and collect scrap metals to sell and get money, but it is during this period that Ronald was first inspired by music and started to play the trombone. Today, Ronald is a Music and Life-Skills Teacher at Brass for Africa, a junior orchestra conductor, and in his third year of law school.His journey shows what is possible with determination, opportunity and music!