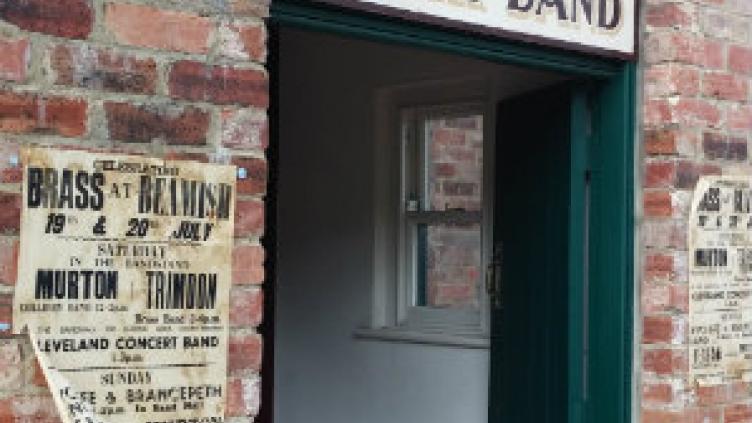 August was a busy month for Liaison Officer Rachel Veitch-Straw, who met with artists, other music development organisations, Arts-Council-funded organisations, brass band associations, bands and more. The development opportunities for bands include new collaborations with other music styles and arts forms, celebration plans and progressive workshops. Highlights include:
A visit to York to meet with Brassed On,  the team who have brought a brass arts festival to York for the last 5 years, followed by NYMAZ, an arts development organisation who "Make Music Happen" in North Yorkshire, to consider music development and opportunities for local brass players of all ages.
Discussions  with fellow Arts Council National Portfolio Organisation, Barnsley Civic Theatre- now also the new home of Barnsley Music Hub. Rachel was given tour of the rooms available in the theatre for community use, as well as the performance spaces which are well worth local bands considering. Interesting and inspirational plans for an arts and music brass collaboration were mentioned - more news as information becomes available.
A fascinating project between Hammonds Saltaire and a composer/producer/multi-instrumentalist with an Indian influence is progressing strongly, kicked off by a visit to the Hammonds Saltaire band room.
August's travel also included a trip down the M1 to the Hathern band room, to lead a discussion with the Leicestershire Brass Band Association, looking at their future development and funding to match. An Arts Council Grants for the Arts may be exactly the financial support the association are looking for,  especially as they have a strong and skilled team willing to work together on future-proofing the organisation. Rachel later travelled to the North East - home of Durham Miners' Gala and Brass! International Festival - to visit  the forward-thinking Northern Regional Brass Band Trust at the home of their new partner - Beamish Museum - watch this space  for more details on this tremendously exciting partnership. See Rachel's blog at http://rachel-brassbandsengland.tumblr.com for regular updates.