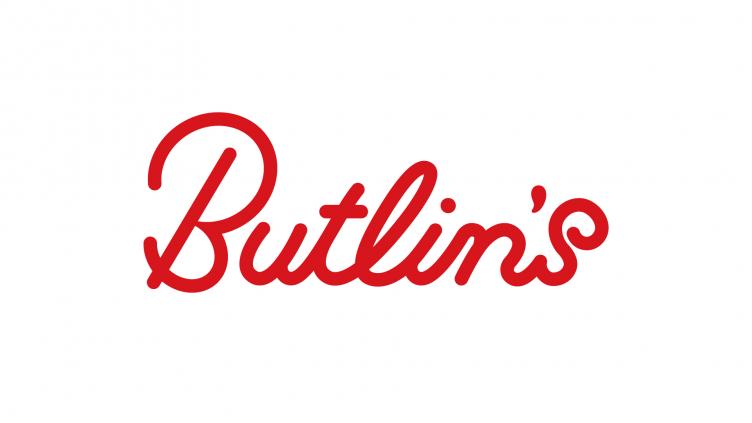 Brass Bands England (BBE) is delighted to announce the signing of a new partnership with the Butlin's Mineworkers National Brass Band Festival, which will see the organisation's member bands receive a 20% discount on their entry fees for the contest, held annually at Skegness in January. 
BBE Chief Executive Officer Kenny Crookston commented: "BBE has long-recognised the importance of the Butlin's weekend as both an artistic and social highlight of the brass band calendar and it is a great pleasure for us to be able to make this announcement. Reduced entry entry into the contest is yet another benefit that BBE provides and any bands wishing to find out more about membership should visit our website at www.bbe.org.uk"
Butlin's Festival Director Steve Walker added: "We are delighted to be able to announce this new partnership with BBE, which will provide our event with additional administrative and promotional support, as well the benefits being offered to BBE members through our discount scheme."
Bands in membership of BBE should enquire about the discount when making their applications to enter the Butlin's Mineworkers Festival, details of which are below.
The Butlin's Festival music panel has announced the test-pieces for the 2020 contest, which will take place at the Skegness Resort over the weekend of the 10-13 January. The festival will once again incorporate the increasingly popular Butlin's Youth Band Festival, whilst the Championship Section winners will potentially walking away with a first prize of £12,000. All five senior sections will compete on Saturday 11 January performing the following set of test-pieces: 
Championship Section: Songs Of Ascent by Jonathan Bates (publisher: Jonathon Bates Music).
A special £1,000 prize and a trophy will be awarded to the winner of test-piece element of the contest, whilst a further £1,000 will be given to the band topping the entertainment element the following day. That will once again hosted by Frank Renton with the decision made by four adjudicators; two music adjudicators (sitting together) giving 50% of the marks and two entertainment adjudicators (also sitting together) also giving 50% of the marks. The entertainment marks will take precedence in the event of a tie.
Steve Walker continued: "As we have seen, the simple marking system ensures that, in the opinion of the adjudicators, the best band will win the overall first prize. Our continued emphasis on the Sunday entertainment content is in response to the general consensus of opinion from our guests with whom we have a constant dialogue. Bands considering entering the Championship Section needn't feel that they need to come with all new bespoke programmes. A well played entertaining programme that the audience enjoys is sure to score highly." He added: "We believe that the Butlins Festival to be a unique event in the banding calendar and remind bands interested in competing in 2020 that in order to assist bands to plan their schedules all sections are now open for entry."
The competitors in the other senior sections will also be faced with challenging works if they are to get their hands on the generous prize awards. Section winners will claim £2,000, with podium prizes of £1,000, £700 and £500.
The test-pieces are as follows:
1st Section: Symphonic Episodes For Brass Band (Brian Balmages, arr. Mike Kilmartin. Publisher: BVT Music gcv)
2nd Section: Galdhøppigen (Simon Kerwin. Publisher Musikverlag Frank)
3rd Section: Gothic Dances (Alan Fernie. Publisher Obrasso-Verlag AG)
4th Section: A Bournemouth Suite (Benjamin Tubb. Publisher Jagrins Music Publications)
Brian Eggleshaw, the Butlin's Contest Administrator, reminds bands that Butlin's is NOT an invitation only event, and bands from all sections wishing to receive an entry pack should contact him immediately via email brian.eggleshaw@gmail.com
The Butlin's Youth Band Festival has a prize fund of £2,300 and will take place on Sunday 12 January. Applications for the Unregistered and Youth Sections are also invited, with those wishing to enter should apply in writing to the contest administrator:
Brian Eggleshaw,
Butlin's Contest Administrator,
27 Dutton Avenue,
SKEGNESS
Lincolnshire PE25 2HR 
Butlin's are also pleased to continue their sponsorship of the British Open Solo and Quartet Championships. With the official permission of British Open contest, organisers Martin and Karyn Mortimer, the rejuvenated event will be held to coincide with the 2020 Butlin's Brass Band Festival at the Skegness Resort. Butlin's Contest Advisor Stan Lippeatt said: "We were honoured to be able to reinstate such a prestigious event, one that has such a remarkable history since it was founded by Harry Mortimer CBE. We're also excited to be able to develop its future and look forward to welcoming players from around the banding world."
The British Open Senior Solo Champion will claim a £500 first prize, whilst generous Butlin's sponsorship will also see significant awards made to the champion in each of the four other categories. A spokesperson for the British Open said "We are delighted that such an important event is continuing in the banding calendar, and that it is being so generously supported by Butlin's."
Over the decades some of the most famous names in the banding world have been crowned British Open champion such as Lyndon Baglin, James Shepherd, James Watson and Phillip McCann, all the way through to Peter Roberts, David King and Sheona White. Joining this legendary list as Solo Champion of Great Britain 2019 was Jef Vermeiren of Brass Band Heist in Belgium. Jef was also the last person to claim the accolade back in 2009. There will be a first prize of £300 to the Intermediate Slow Melody winner (under 17), with £200 to the Junior Slow Melody winner (under 12), and the newly crowned Junior Quartet (under 17). The Senior Quartet victor will receive £500, with each category also carrying the additional honour of being proclaimed British Open champion.
Competitors interested in The Junior Slow Melody, Intermediate Slow Melody, Junior Quartet, Senior Solo and Senior Quartet Championships should contact Judith Beckett cuckoo1@uwclub.net for more information.