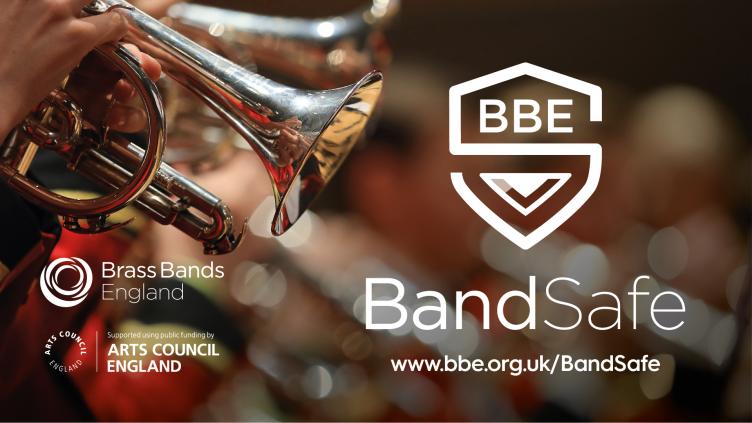 Following the recent announcement that the Secretary of State for Education has granted Brass Bands England (BBE) a Body of Persons Approval (BOPA), which will alleviate the administration workload of its member bands in relation to Child Performance Licensing, BBE is to undertake a nationwide tour in order to allow quick access to its BandSafe Training for as many bands as possible.
In allowing BBE to hold a BOPA for member bands, the Department for Education specified that bands must complete the new BBE Bandsafe Training course. This three-hour course is designed for all band safeguarding officers and covers everything from the legal basis of safeguarding through to practical steps bands need to be prepared to take to help make their band a safe environment for everyone. The course has been developed with the NSPCC and tailored specifically to the needs of brass bands.
BBE Partnership and Development Manager, Alex Parker, commented: "To make sure all bands are able to access this training, the team at BBE is to take the BandSafe Training around the country in July and August. Most sessions are being hosted by bands, including a session taught at the home of the 2018 National Champion, Foden's in Sandbach. We would like to thank all the bands who will be hosting sessions and look forward to welcoming as many of our member organisations as possible."
BandSafe Training will take place as follows:
Bands wishing to make use of the BBE BOPA must each send two members on a BandSafe Training session at least every two years. To ensure the quality of the training, courses are strictly limited in numbers, so please don't delay in booking. To book a place please visit bbe.org.uk./events and select the venue you wish to attend. Places are £60.00 per person for members of BBE (£100 for non-members). Membership of BBE for adult bands starts at £100.00 with discounts available for signing up by Direct Debit.