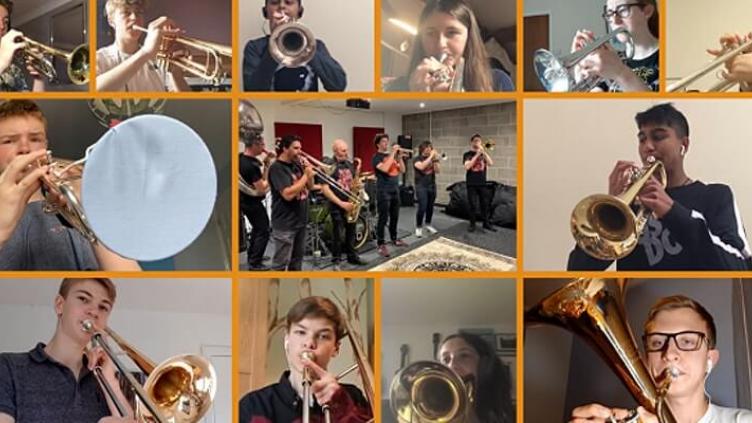 What should be the focus of the next Big Brass Day? Young brass players aged 11-18 are invited to share their ideas for the focus of the next virtual youth workshop, to be scheduled for March 2021.
The planning session will take place online on Monday 8 February from 6.30-7.30pm in the form of an online consultation. Participants will work together to decide content, programming, and format for the online workshops, helping to shape a truly co-created event that will be suitable for all ages and abilities.
Improvisation workshop on 28 February 2021
As a taster for what's to come in March, booking has already opened for an exciting improvisation workshop on 28 February with trombonist John Barber. In this session, young players will have the chance to virtually join others from all over the county to discover and develop their improvisation technique. Individual improvisation solos will be recorded and combined to create a piece of music celebrating the achievements of the day.
This workshop will mark the fifth Big Brass Day event delivered by NYMAZ and BBE since the series was launched in 2019.
Book a place at the planning session or improvisation workshop