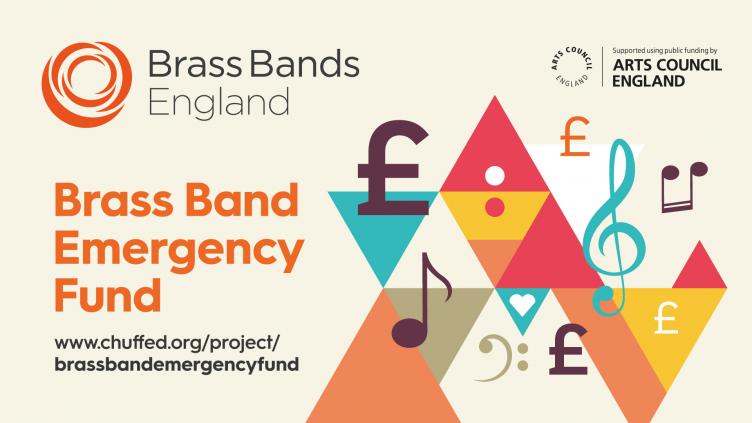 The Brass Band Emergency Fund launched in March to raise money to assist member bands needing financial help with rent payments, contracted conductors and commitments to ongoing projects. So far over £3,000 has been raised, with the first recipients of the fund to be announced during the next few weeks.
To help assist these fundraising efforts, individuals and organisations have donated 'perks' such as CDs, BBE membership, discounts on workshops and concert tickets.  
Brass Bands England is delighted to announce that renowned cornet soloist and conductor, Dr. Phillip McCann, has generously donated a full day of his expertise leading a band in rehearsals. Phillip is more than happy to tailor the day to suit the requirements of the band, with the potential of a short performance or concert to end the day. 
We are opening this opportunity up to blind auction, with a starting amount of £250. To place your bid for this opportunity, email info@bbe.org.uk by 9.00am on Friday 12 June. All proceeds will be donated to the Brass Band Emergency Fund. To help open this opportunity to as many bands as possible, Phillip is waiving all expenses, including travel, for the day when it can eventually take place.
In addition to this, New Moon Insurance Services Ltd. will be matching all donations between the £2,500 and £3,000 mark. These generous donations will make a significant difference in Brass Bands England's fundraising efforts and help more bands with financial concerns in these difficult and uncertain times. 
Brass Bands England would like to take this opportunity to thank all of the generous individuals and organisations who have donated to the fund thus far. No matter how big or small, all donations are appreciated and will go directly to helping bands in need. 
To make a donation to the Brass Band Emergency Fund, go to https://chuffed.org/project/brassbandemergencyfund. Current 'perks' available include Elland Silver Band CD 'iMaginations', vouchers for Brass Band England Development Workshops, concert tickets for upcoming GUS Band performances and Individual Membership to Brass Bands England.
Bands wishing to apply for financial assistance can go to www.bbe.org.uk/brass-band-emergency-fund for further information. 
For anyone wishing to donate perks to the cause, please email Sarah Baumann on sarah@bbe.org.uk