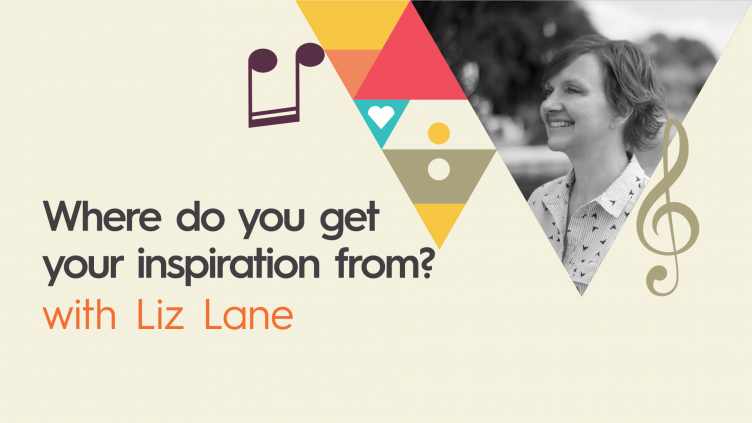 In this week's instalment of Brass Bands England's (BBE) Development Programme Online, join composer Liz Lane as she leads a free one-hour session discussing the rewards and challenges of composing for brass band, including inspiration, creating and developing ideas, writer's block, scoring, arranging and collaborations. 
This session is aimed at composers of any level, but would also be of real interest to others looking for an insight into a composer's process. This week there will also be a workshop element, as attendees are invited to have their instruments ready on the evening to test out their composition skills in small breakout groups. 
To sign up to the zoom webinar please go to https://us02web.zoom.us/webinar/register/1515876573993/WN_37S1vp1gTSqZDpPofQU4sg  to register, but there are only 100 spaces! 
This is one of a series of BBE webinars held during the Covid-19 crisis, which seeks to delve into elements of the BBE Development programmes.
Liz's session will take place on a Zoom webinar for those who want to get involved and ask questions directly, as well as being available as a Facebook live video on the BBE Facebook page (https://www.facebook.com/brassbandsengland). The webinar will take place on Thursday 30 April, starting at 7.00pm (BST). 
All the workshops are free but BBE is asking participants to consider supporting the Brass Bands Emergency Fund with what they think sessions are worth. The fund will use 100% of donated funds to support bands struggling during the crisis with ongoing freelance costs and other financial commitments, and has so far raised nearly £2,000. To support the emergency fund, please go to https://www.chuffed.org/project/brassbandemergencyfund where you can also grab one of the donated perks such as the latest CD from Elland Silver Band or tickets to Wychavon Festival of Brass or the GUS Band in concert with your donation! The fund is also able to accept gift aid to make your donation go further for those bands that could not normally use gift aid.
During the session, Zoom attendees will be able to ask questions sent in via the registration form. The workshop will begin with a short presentation on how to use the Zoom platform effectively to get the most out of the workshop while participants get used to the set up before starting at about 7.10pm. 
One of the most rewarding parts of the sessions happens after the live broadcast as we open up participants to come to the 'BBE Pub', with several 'regulars' but new people joining every week to discuss the session and other things happening in the banding world. Come and join the conversation and meet some new faces especially if you've been feeling isolated at the moment, plus you might want to have a drink (or a cuppa!) ready for the end of the session! 
The BBE Development Programme Online has lined up experts from across the brass band world every Thursday for at least the next few months to lead webinars straight to your living rooms on subjects covering almost every conceivable element of banding. The sessions will not be the same as the full day workshops, but will instead focus on a deep dive into specific areas that other courses can only touch upon, so if you've been to a workshop before there is something new here for you. There will also be a particular focus on areas that band people can work on at home or specific areas band organisations can work on to strengthen themselves for the months ahead. 
The workshops will be delivered online using the Zoom webinar platform so attendees can interact and ask questions throughout the session directly. The session will also be available on Facebook live on the BBE facebook page (https://www.facebook.com/brassbandsengland)  and BBE facebook group (https://www.facebook.com/groups/BrassBandsEngland/) for which users can sign up to for free. 
Next week, Roger Webster will be back with a free one-hour session discussing the topic of performance anxiety and the psychology of practice - a must for all performers!