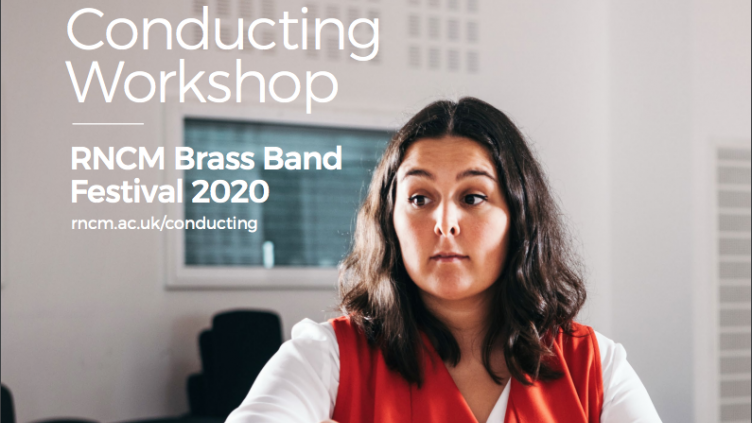 Open to female-identifying, trans, and non-binary conductors, the workshop will be led by Norwegian conductor Halldis Rønning and Acting Head of Conducting at the RNCM, Mark Heron. An hour-long introductory technique session will be followed by a two-hour workshop, that will culminate in a short public performance as part of the RNCM Brass Band Festival.
Each successful applicant will spend 25 minutes working with Mark and Halldis on a piece from the Brass Band repertoire, with the full support of the RNCM's own Brass Band. Repertoire will be chosen once the selection process has taken place, and will be appropriate for the level of each participant. We are looking for conductors at all levels of experience – we welcome those who play in Brass Bands but have aspirations to conduct, those who already conduct amateur bands but wish to improve their technique, or those who already conduct other ensembles to a good level but have less experience with Brass Bands.
Workshops will be held at the RNCM in Manchester on Sunday 26 January 2020 from 10am. You must be free on this date to be eligible for this opportunity. Please note, although workshops are free to participate in, we cannot cover any related travel or
accommodation expenses. We aim to select a maximum of four active participants in the workshops. If you are not selected to participate, you are welcome to observe the workshops for free. If you would like to register your interest for this opportunity, please send the following to Paul Massey at paul.massey@rncm.ac.uk:
• An email outlining why you are interested in this
opportunity (max 300 words)
• An up-to-date CV
• A video link to a recent footage of your
conducting (non-compulsory)
We look forward to hearing from you.