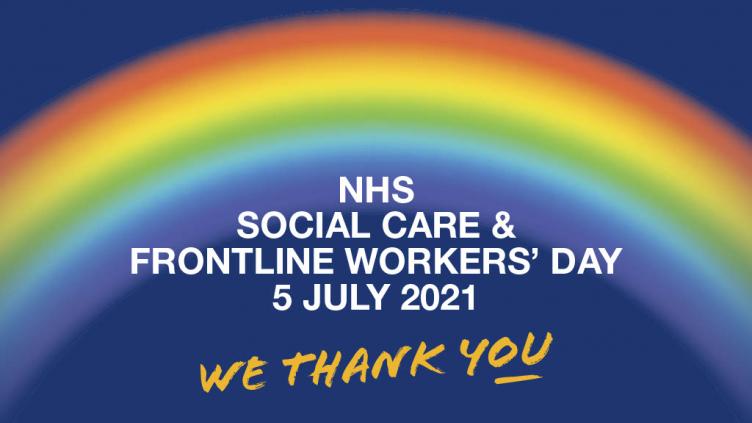 What are you doing to celebrate the anniversary of the NHS? Complete our 2-minute form so that we can support you to spread the word.
I don't have any plans yet, what can I do?
We've teamed up with NHS, Social Care & Frontline Workers' Day to showcase brass performances that have been dedicated to the NHS, social care and those who work on the frontline.
Whether you're a Brass Bands England band member, brass player, or part of a musical ensemble, you can show your appreciation for our NHS by joining our national celebration this July.
NHS Frontline Day takes place on Monday 5 July 2021, to coincide with the anniversary of the NHS. This is when the majority of activity is taking place but your performance doesn't necessarily need to take place on the day itself for you to take part.
How can I take part in NHS Frontline Day?
1. Choose your programme: this could (but doesn't have to) include our newly commissioned piece Hear the Call by Liz Lane, free to download. Download Hear the Call sheet music for brass ensembles for six players upwards.
2. Choose a date: NHS, Social Care & Frontline Worker's Day officially takes place on Monday 5 July, the NHS's birthday. But you can still take part on another date that works for your band – it doesn't have to be 5 July. It could be the weekend before, or any day and time that works for your band.
3. Register your involvement: Don't forget to let us know that you're taking part, so that we can add you to the programme. Just fill in this short 2-minute registration form.
I've registered, what now?
Please share your updates with us by using the hashtag #NHSFrontlineDay. Whether you're rehearsing Hear the Call, promoting your upcoming performance, or taking part virtually, we'd love to see how you are celebrating our NHS!