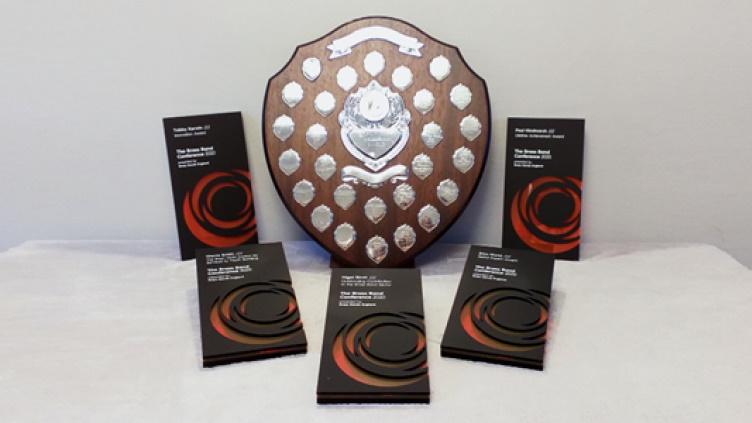 With just three weeks left to submit your nominations for the Brass Bands England Awards, we're highlighting an award category with a difference – the Brian W Hicks Memorial Shield for Services to Youth Banding.
Who is this Award for?
This category is, of course, all about supporting young people within the banding sector – and we know that there's a whole group of people out there who are going above and beyond to inspire the next generation of players. Got someone in mind? Nominate them here.
The winner could be involved in youth banding in any capacity, such as performer, youth band conductor, or teacher. This could be in either an educational or community band setting.
The winner of this category will have made an outstanding contribution to youth activity, providing high-quality opportunities for young people to engage with music-making and experience the benefits that youth banding can offer.
Last Year's Winner: Brass Teacher & Educator
Last year's winner was brass player and educator Glenis Smith from the North East.
Glenis started playing cornet aged 10 for Hetton Silver Band. By 1976 she had become a teacher at Hetton Lyons Primary School, from where she retired in 2019. She received her Brass Band England Award the following year.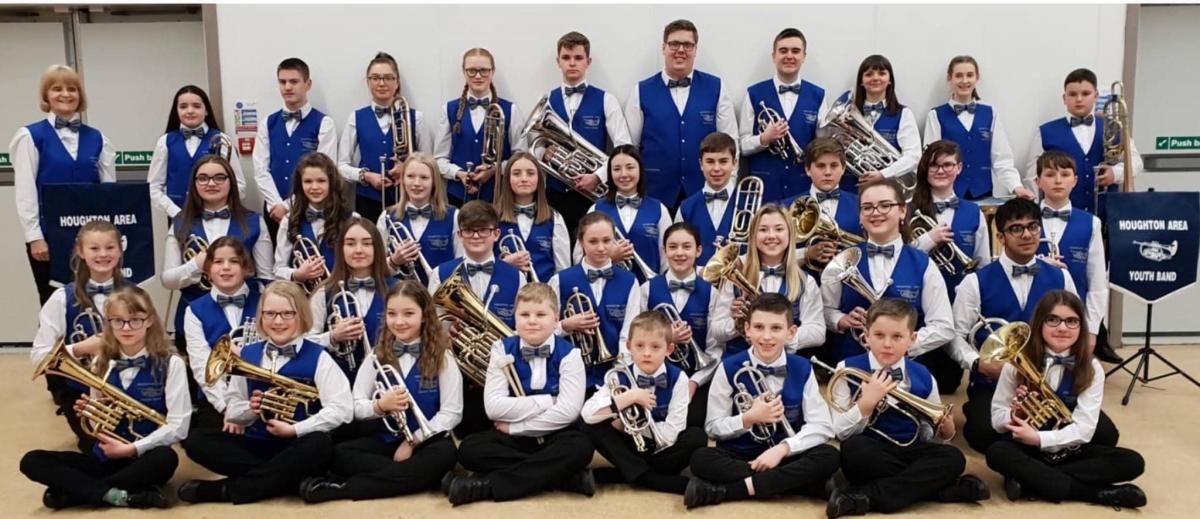 Glenis was nominated by Ian Wilson, fundraising team member, and Helen Douthwaite, former player for the Houghton Area Youth Band, for the far-reaching and inclusive playing opportunities she had set up for children of all ages. We spoke to Ian about just a few of the reasons why he thought Glenis deserved to receive the Services to Youth award:
"Glenis is an exceptional member of the North East banding community, being the catalyst for musical achievements of so many young people.
She's particularly supported those who would otherwise not have the chance to enjoy learning music or the opportunities playing an instrument can bring. At Hetton Lyons Primary School alone, we estimated that she has taught over 1,000 children to play a brass instrument!
Glenis has also been a contributor to Houghton Area Youth Band for over 40 years, as a player and now as a conductor and tutor.
Her limitless energy and enthusiasm has a huge social impact on generations of young people and families in Hetton, Houghton and beyond.
An extremely modest person, Glenis never seeks the limelight for herself, revelling in the pride and confidence she develops in her young people. We think she deserves some recognition for everything she has done for young brass players - that's why we put her forward for this award!"
Glenis offered many hours of instrumental lessons and rehearsals during breaks and after school.  In 1993 peripatetic teachers were removed by the local council, so she learned to play clarinet and flute over the summer holidays! This enabled those without a teacher to continue their musical education. Young people working with Glenis have had the opportunity to perform at events such as the National Youth Brass Band Championships or Brass in Concert. Many of Glenis's students have become part of successful music organisations and brass bands in the UK and internationally, forging careers in music
Glenis said: "I believe that for each individual child, music can be an outlet for emotional expression, and therefore be therapeutic. For the performing child it can provide intellectual stimulation, the challenge of mastering and fulfilment. Being in the band gives the child the insight into teamwork, and the importance of self-discipline. It can give them an understanding of what can be achieved with practice and application. Above all, it can be a great source of enjoyment."
Music Education Award – Nominate Now
Know someone whose excellent teaching or leading of a youth band has had a positive impact on young people? Someone who's done a great job of teaching virtually during national lock-downs? Or someone making enthusiastic preparations for a return to post-pandemic youth performance?
Then it's time to submit your nomination. Every nominee will have varying experience and specialisms but here are some examples of the kind of thing we are looking for:
∙         A lengthy time-span of service to youth work within the brass band community
∙         Scale of impact and influence has been substantial
∙         Level of personal engagement and commitment has gone above and beyond initial expectations
∙         Ideas have made a lasting impact with a demonstrable legacy on youth banding
Whoever you're nominating, make sure to let them know about the BBE Awards – this gives them a chance to put forward a young person they've worked with for our brand new award category dedicated to young people themselves (the Outstanding Contribution Award for the 18 and unders.)
The deadline for submitting your nominations is midnight on Wednesday 26 May 2021.