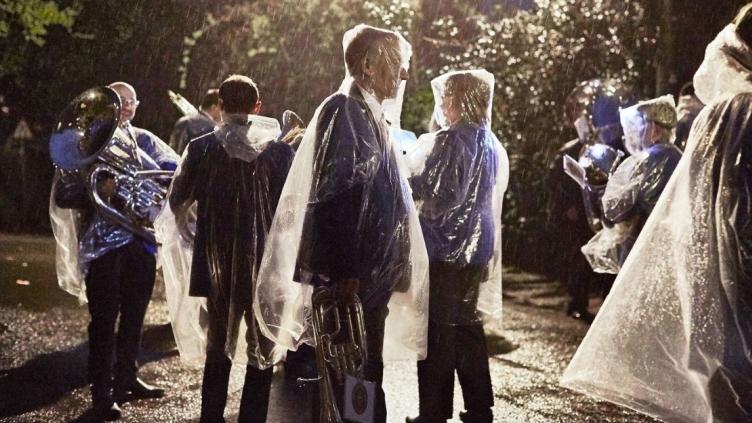 As we all began to make a return to banding earlier this summer, we have also been looking back at our favourite banding memories from years gone by.
A big thank you to everyone who participated in our Banding Memories photo competition by sharing your memories of banding across your social media channels. It's been a fantastic way to reminisce as well as share the joy of banding with a wider online audience.
The competition has been judged by photographer Kerry Harrison, the man behind the photographic project Neither Work Nor Leisure (see article title image), which documented the wide-ranging activities of BBE member band the Old Silkstone Band.
Here, Kerry has picked out some of his favourite competition entries, along with the all-important winner!
Over to Kerry…
It's been fantastic going through the many #BandingMemories photographs, the variety was amazing. I was laughing at band members in fancy dress one minute, looking at poignant images of memorials the next, and then uplifted by images of bands on stage under the bright lights or holding trophies aloft.
The idea of a 'best' photograph is a funny one as it's all subjective, so I've just gone for the ones that had the most impact on me, in whatever way.
So with that in mind, here are some 'Honourable Mentions'.
Diggle Community Brass for this really wonderful image, generations brought together through banding, absolutely fantastic.
And from Bearpark & Esh, this brilliant baby, belting out the cowbell part to the old BBC Cricket theme tune 'Soul Limbo', maybe?
Onto a couple of more serious images showing the important work you guys and girls do, Porthywaen Silver Band at the Thiepval Memorial.
And I love the concentration and mood of this 'in the moment' shot of Trentham Brass Band at the Menin Gate Memorial.
For shots that just made me laugh out loud, they don't come much better than this one from Elaine Rodgers.
And this one from Donna Towse, I mean even the hose is yellow, and can the trombonist still play with that mask on?
Last two before the 'big reveal'…
I love the sheer joy and friendship in this photograph submitted by Femmes Fortissimo.
Shepherd Group Concert Brass Band enjoying the Hardraw experience in 2018 #BandingMemories @BrassBandsEng pic.twitter.com/jSEiWpykdZ

— FemmesFortissimo (@FemmesFortissi1) June 1, 2021
And I love all of the different emotions and stories in this photograph of the Shepherd Group Concert Band.
Shepherd Group Concert Brass Band getting ready for the big moment at Easingwold March & Hymn Contest 2019 #BandingMemories @BrassBandsEng pic.twitter.com/v2h8576w39

— FemmesFortissimo (@FemmesFortissi1) June 1, 2021
The winning entry
But after much deliberation there had to be a winner, and so, here it is…
Nicola Ashelford's image of her 4 year old son at the Great Torrington Carnival. He's at a turning point in life, he's got his uniform, he's got his drum, the swings are behind him. That was the past, he's looking towards the future and drum rolling his way into the percussion section. Banding is his for the taking…… or maybe he was actually thinking about what ice-cream he'd like, should he go for a Funny Foot or a Calippo?
Either way, it's a great photograph!
Congratulations Nicola, your smartphone lens kit and pocket Polaroid printer are on their way to you, to help you capture new memories with your band, wherever you go.
Want to see more #BandingMemories? Follow the hashtag and submit your own photos and stories on Instagram, Facebook or Twitter.