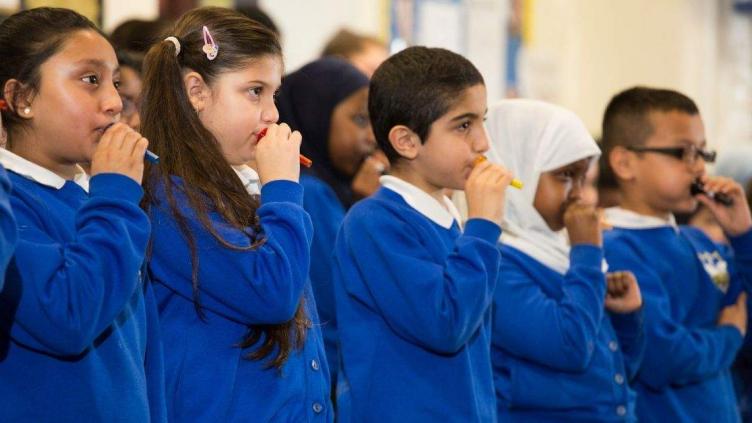 Brass Bands England are delighted that Warwick Music Group and and Denis Wick Products are supporting our work in schools to inspire and engage the next generation of brass players. The organisations have kindly donated a whopping 500 mouthpieces to be used with BBE Brass Foundations schools workshops - that's 100 mouthpieces each for our five Youth Development Brass Specialists for the work they are doing in their local areas, to a value of over £5,000. The aim is that the free plastic mouthpieces will help many schools and youth bands to kick-start banding after the disruption of the Covid-19 pandemic.
The pBone plastic 6.5 trombone mouthpiece and plastic 2B and 4B Denis Wick cornet mouthpieces are the ideal size for beginners and are made in the United Kingdom from recyclable ABS plastic.
Steven Greenall, CEO of Warwick Music Group commented, "As brass players ourselves, we know that making a buzz is the fundamental step in learning brass instruments. We're very impressed with the work of the BBE Brass Foundations team who are hugely talented musicians and educators in their own right. What matters most to us is working with partners who share our mission to keep music-making accessible, sustainable and fun!"
Stephen Wick, Managing Director of Denis Wick Products Limited added, "When Steven first approached us about using plastic versions of our iconic 2B and 4B cornet mouthpieces for use in their pCornets, we were delighted. Throughout our rich heritage, Denis Wick Products have enabled hundreds of thousands of beginners to make their first note. Now, this project with Brass Bands England is demonstrating how the music industry and the charitable sector can work together to benefit children across the country by getting them back into music-making."
Sarah Baumann, Education and Development Manager for Brass Bands England said, "We are delighted that Warwick Music and Denis Wick are supporting our schools workshops by kindly donating 500 mouthpieces. Now that we have returned from the half-term break, the team have a number of new projects beginning which will give many children the opportunity to start playing an instrument for the very first time. This support will go a long way in enabling us to deliver sessions that inspire and engage the next generation of brass players."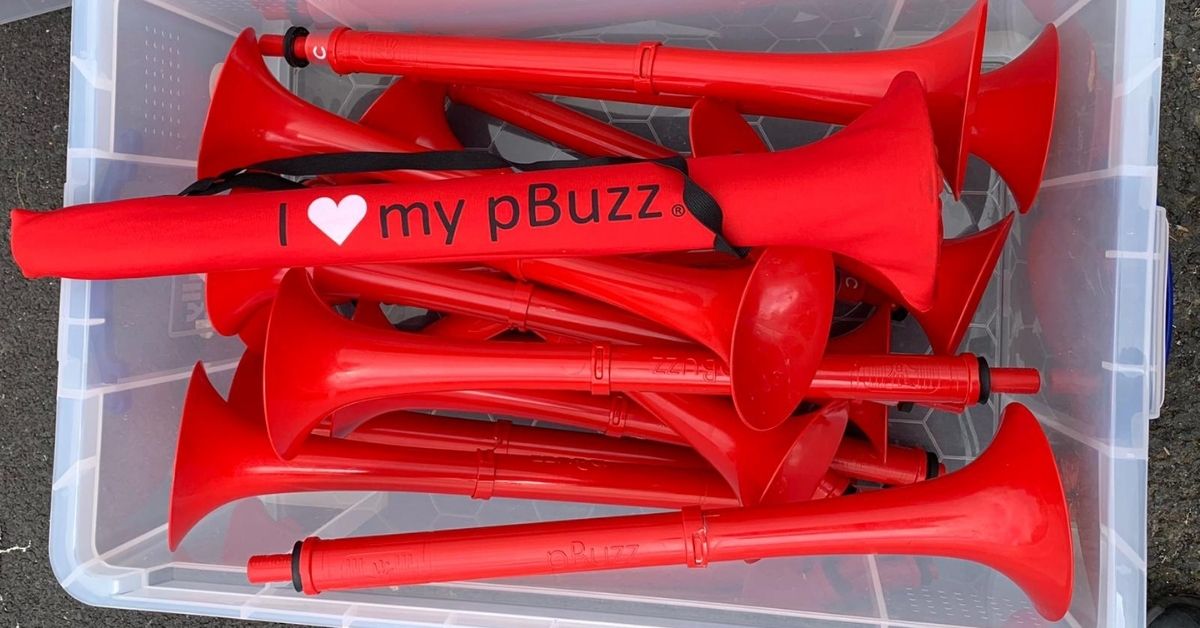 Warwick Music Group have also loaned Brass Bands England a full class set of pBuzz's. The pBuzz is a great way for children to have their first experience of playing, and this extra set of instruments will enhance our current provision by making it possible for workshops to take place in schools, whilst maintaining safety guidelines during the pandemic.
Warwick Music are also providing staff support and instruments for workshops in schools with One Education Manchester Music Hub on Thursday 1st July, and Cumbria Music Hub on Wednesday 7th July.
To find out how your school or youth band can benefit from this generous donation please contact your local Brass Foundations youth specialist or email sarah@bbe.org.uk.