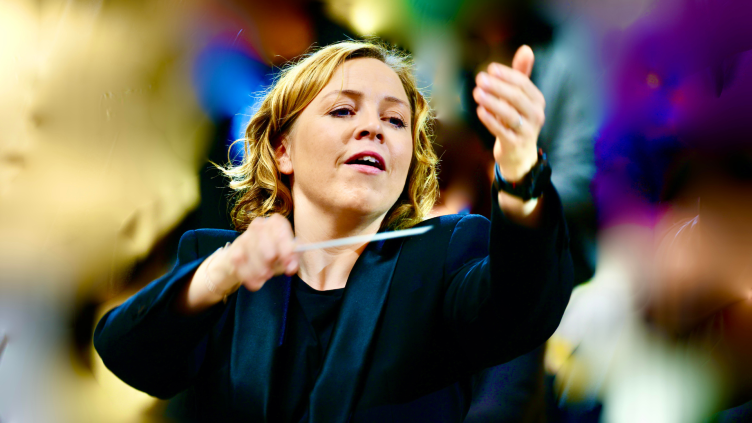 Monday, 13 November, 2023
Following a series of successful partnership initiatives Brass Bands England is once again partnering with youth music charity NYMAZ to offer a six-month placement with Shepherd Group Brass Band from January to July 2024. The scheme aims to support aspiring women conductors in an encouraging and inspiring environment.
BBE's Chief Operating Officer Sarah Baumann commented: 'We are delighted to be working with NYMAZ once again to deliver another project for young people, focused on improving the diversity of the banding sector. We recognise that conducting is an area with significantly less women than men represented. Katrina Marzella is an inspiring role model that will provide excellent mentorship for the prospective candidate. Shepherd Group is a fantastic organisation providing superb support and opportunities for the project.'
Musical Director of Shepherd Group Youth Brass Band Craig Brown added: "The Shepherd Group Bands are really excited to be working with NYMAZ and BBE in supporting young, women conductors. With such a range of abilities in our banding organisation, we feel we are brilliantly placed to support conductors despite experience of background, and we look forward to working alongside Katrina in helping promote and develop conductors of the future."
£900 fee included
NYMAZ are offering a £75 fee for each regular rehearsal (12 rehearsals in total, amounting to £900), plus travel budget and bursary to support further training and conducting experiences as agreed with NYMAZ. The time commitment to the project will be three rehearsals each half-term throughout spring and summer.
Apply now
To apply for this opportunity please complete this form by Friday 8 December at 5pm. You can also submit your application by video. Interviews will be held on Tuesday 19 December in York. If you wish to discuss submitting a video or if you need any further support with your application, please contact NYMAZ at info@nymaz.org.uk or on 07761525709.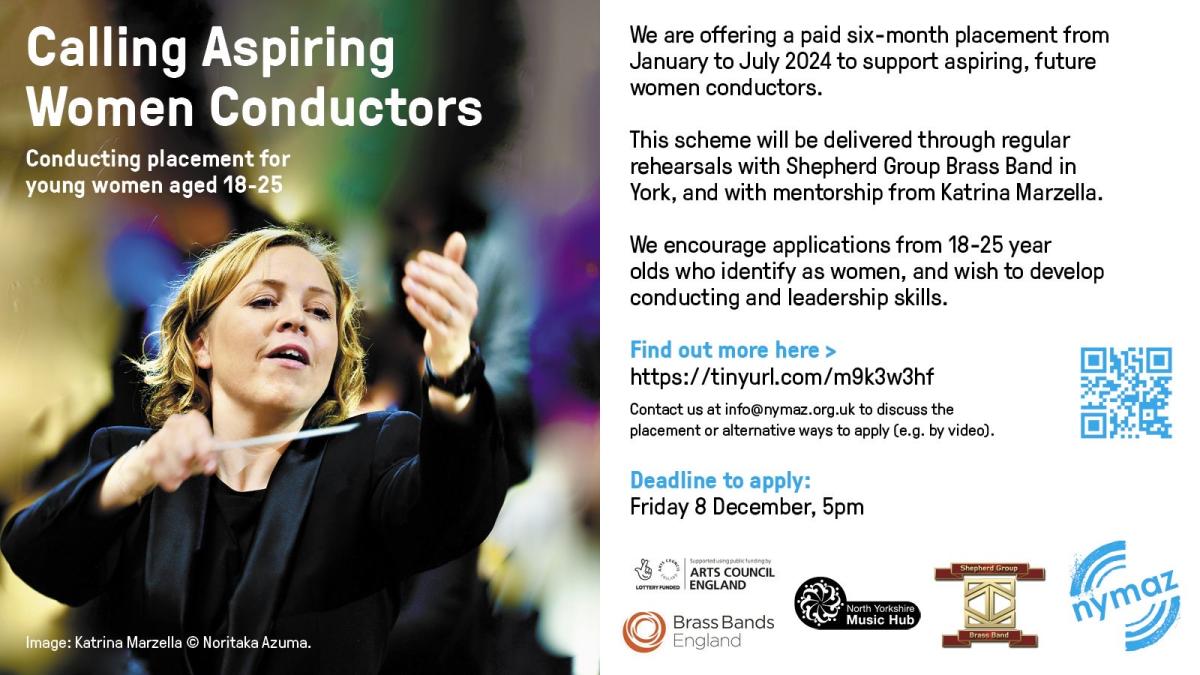 Header image: Katrina Marzella. Image credit: Noritaka Azuma