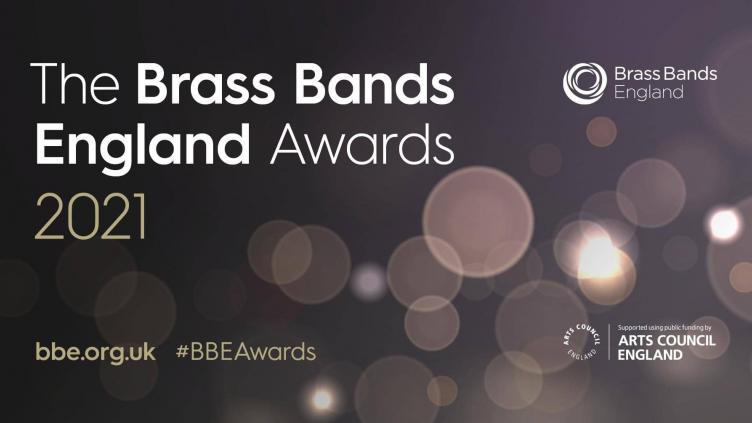 Friday, 24 September, 2021
The winners of this year's Brass Bands England Awards have been revealed at the Brass Band Conference on Saturday 25 September.
Awards were presented virtually to winners in six categories by BBE Chairman Mike Kilroy following selection by the Brass Bands England board of trustees and initial nomination by the banding public.
The Awards exist to give credit to those who have made an exceptional contribution within the banding community and the wider community within which brass bands operate. Be it through leading innovative creative projects, bringing about positive social change, championing inclusion and diversity, or inspiring a new generation of musicians.
Award Categories cover social impact, innovation, services to youth, and a lifetime achievement award. Plus the introduction of two new categories for Outstanding Contribution (including one for young banders), which recognises those working tirelessly for the benefit of their organisation and its members, conquering challenges, or going above and beyond for their band.
BBE Chairman Mike Kilroy said: "There is plenty to be recognised and celebrated within our wonderful sector and I'm absolutely thrilled to be able to present these awards today in front of our virtual audience. I'd like to thank everyone who submitted a nomination – in these challenging times it is more important than ever that we reflect on and celebrate good practice within our community. If you can, do visit the BBE website to find out more about the activities of our winning individuals and bands."
And the winners are…
Brass Bands England Innovation Award
John Ward
Brass Bands England Social Impact Award
Astley Unlimited Band
Brass Bands England Outstanding Contribution Award
Samantha Harrison
Brass Bands England Outstanding Contribution Award (18 and Under)
Matthew Hurst
Olivia Hurst
Brian W Hicks Memorial Shield for Services to Youth
Julie Allen MBE
Brass Bands England Lifetime Achievement Award
Richard Evans
 
Each award winner will receive their own Brass Bands England Awards plaque to commemorate their achievements.
To find out more about each award winner please visit the Brass Bands England Awards page.
Want to be in the running for next time, or know someone who deserves a nomination? You can register for Brass Bands England news via the BBE website.