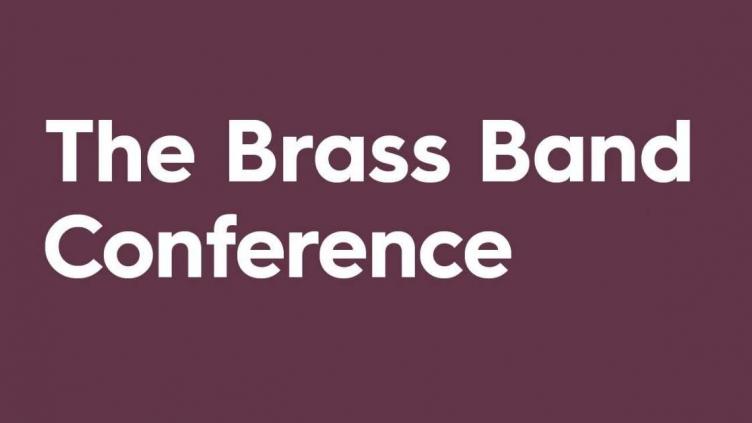 Sunday, 26 December, 2021
The Brass Band Conference is for anyone and everyone involved in the world of banding. To ensure that the programme reflects this, we need to hear from you. We welcome input from leading voices in our community, including top section bands and also those leading the way in education, community engagement, diversity and inclusion. We'd also like to hear from those from other sectors who have learning to share in these areas.
Save the date
The Brass Band Conference 2022 will take place on Saturday 22 October 2022 at The Life Centre in Sale, Manchester for an in-person and online audience. Following previous conference themes of Contesting, Resilience & Sustainability and Improving Our Art, this year's focus is Banding for Life.
Submit your proposal
Brass Bands England Staff and Trustees are now inviting relevant proposals for content sessions that can be delivered, from the brass banding community and beyond that seek to share best practice and promote forward-thinking ideas. Our aim is to curate a diverse, inspiring programme full of relevant insights that opens up discussion, challenges thinking and encourages critical reflection. The programme will seek to include a mix of talks from thought leaders; practical workshops; discussion and creative elements.
Although this theme is not exclusively about education, the importance of learning through banding as a young person and later in life will be highlighted throughout the conference. In your proposal please specify whether your contribution is focused towards Youth Education or Adult Education.
Download the Call for Contributors notice or read on for further information, then submit your proposals via this form.
Let's work together for an inclusive and sustainable future for banding in the UK.
Session formats
Conference sessions or presentations (of between 30 and 60 minutes) can take the form of:
Practical workshops
Insight and discussion sessions
Sharing of learning through media such as a film
Presentation Programme Criteria
The overall programme will be curated to encourage a diverse range of presenters, perspectives and topics.
Strong proposals will feature:
Clear links to the conference theme
Presenters with relevant knowledge and experience
Creative and inspiring delivery approaches
Aspects relating to diversity and inclusion in banding
Submitting a Proposal
Conference proposals will be accepted until Friday 18 February 2022 using this form.
Conference presenters will receive:
Free attendance to the in-person conference day
Promotion of work presented at the conference
Reasonable travel expenses
Speakers fees will be available for independent or freelance presenters
For an informal conversation about the conference and your proposal please contact Brass Bands England's Education and Development Manager Sarah Baumann on sarah@bbe.org.uk.