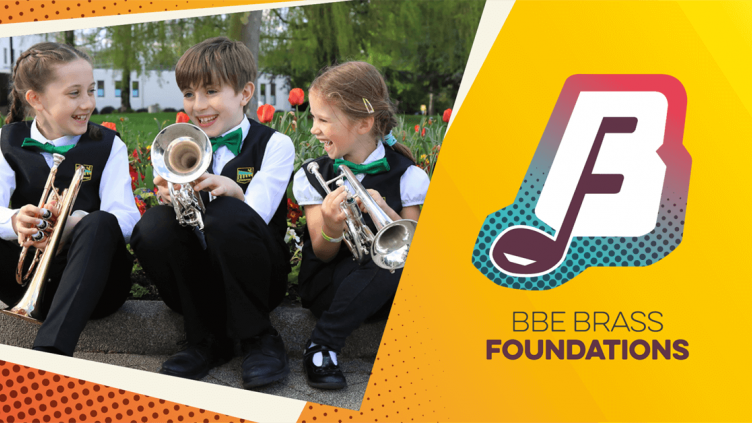 During the recent half-term, BBE set up a brand new challenge aimed at young brass players to complete at home. Every day during the week, one of the BBE Brass Foundations team shared a video to support young people to maintain their practice whilst they were off school.
Whether you're finding it hard to get back into a practice routine, or just want to keep playing and progressing, then this challenge is for you.
The idea can be adapted to try at home during the evenings, on the weekends, or ready for the summer holidays. Read on to find out more...
So, what's involved?
The idea is to play for a minimum of ten minutes, three times a day, every day. That will mean that by the end of the week you will have completed at least 2.5 hours of quality practice time - which is a significant achievement!
Each day a different member of our Brass Foundations team will guide you by setting their own daily challenge and providing a video demonstration. Videos will be released every day at 10am on the Brass Bands England YouTube channel.
Make sure not to miss the subsequent daily challenges! Subscribe to the BBE YouTube channel now and click the bell to receive notifications when new videos are added.
You can also download our handy practice challenge sheet to help you keep track of your daily practice.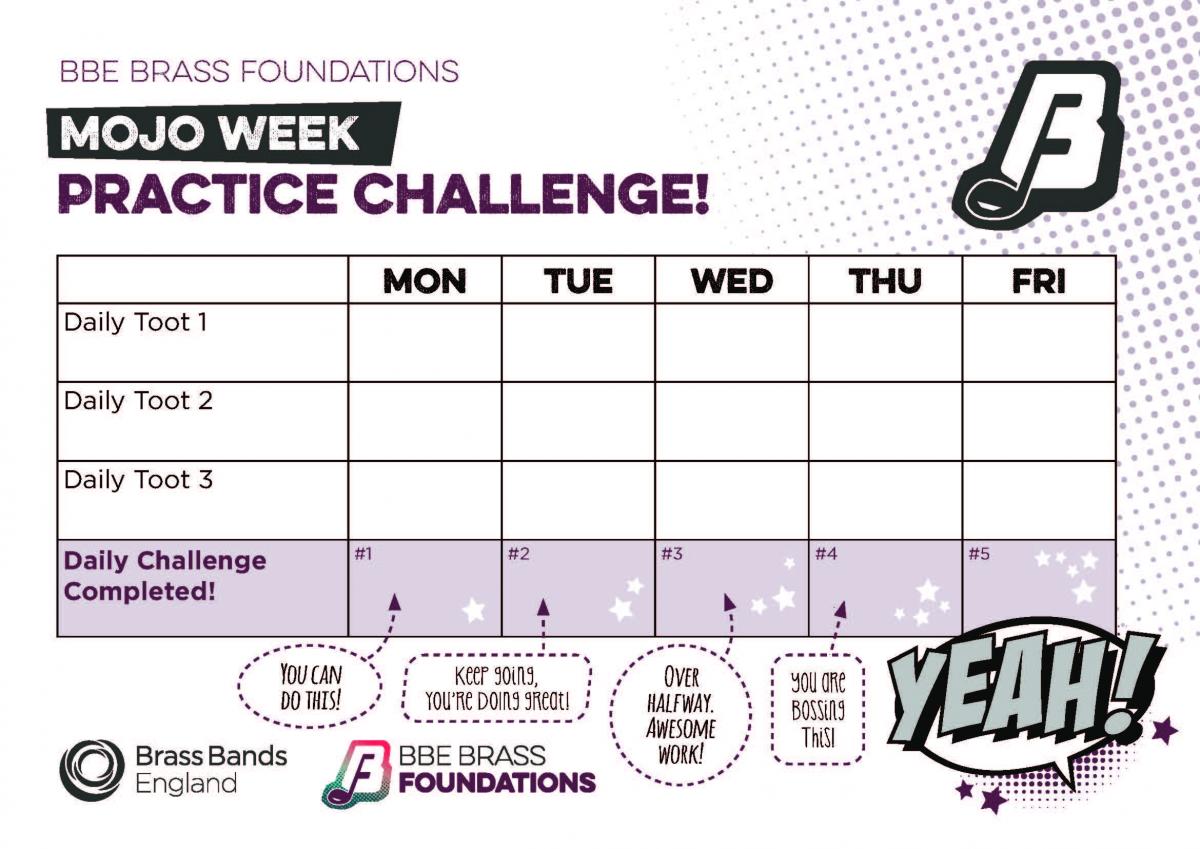 Remember, it's all about having a go in small, manageable chunks.
Are you, your child, or your students enjoying taking part in the MOJO Week Practice Challenge? Let us know! Tag Brass Bands England on social media or use the hashtag #BrassFoundations.