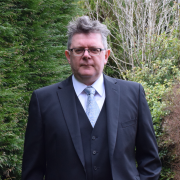 Kenneth Crookston
Chief Executive Officer
Kenny Crookston was appointed to the CEO role with BBE in April 2018 following a lifetime's involvement in various aspects of brass banding.
Born in West Lothian, he began playing the cornet aged five. Joining his first adult band three years later, he went on to play both principal and soprano cornet, and won numerous soloist prizes before, in 1982, joining Whitburn Band, then conducted by Major Peter Parkes. During the following three decades, he was a prominent player and administrator with Whitburn, performing regularly at all of the major contests, as well as in countless concerts, recordings and broadcasts.
In 2004, Kenny was appointed as Editor of British Bandsman and, over the next 14 years, became renowned as an incisive commentator on brass bands, as well as maintaining a regular presence at major events across Europe. He has produced notable events like British Bandsman's 125th Anniversary Concert at Symphony Hall, Birmingham (2012) and, on a number of occasions, the Internet live-streaming of the European Championships. In addition, he is an advisor to the Brass in Concert Festival board and to Norway's leading brass entertainment event, Siddis Brass.
Kenny's exploits on two wheels are also well documented and his cycling marathons have raised thousands of pounds for various charities including, most recently, Brass for Africa.
Phone: 07967 805444
Email: kenny@bbe.org.uk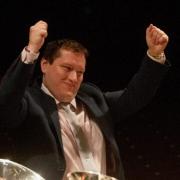 Alex "Parky" Parker
Relationship and Partnership Development Manager
Alex first came to banding when he joined Warwick University Brass Band in 2008. He has since managed bands, helped to establish the UniBrass community and spent time in Kampala, Uganda, working for the charity Brass for Africa. Alex has worked for Brass Bands England since March 2018, focusing on commercial projects and partnerships to develop the organisation's offer to its members. 
Alex has actually worked alongside BBE since the beginning of his involvement in UniBrass, where he spent two years as Chair of the Organising Committee, helped develop the UniBrass charity structure and the annual University Brass Band Band Championship of Great Britain. Alongside this, Parky continued to play with Warwick University Brass Band for nine years, five of which were in the principal cornet seat, as well as also finding time to complete a PhD! He still supports UniBrass as a trustee, alongside other voluntary roles in the brass band community. 
Phone: 01226 771 015 ext. 203
Email: alex@bbe.org.uk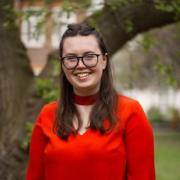 Sarah Baumann
Education and Development Co-ordinator
Sarah joined BBE in February 2019, bringing a wealth of experience in delivery of educational arts projects in schools. Although not a brass player, Sarah is a keen musician and saxophone player, and studied Music at the University of York. Her role at BBE is focused on the delivery of the series of development events, safeguarding and youth education projects. 
Sarah is also a trustee for the youth music development charity NYMAZ, and is involved with a number of different arts organisations, advising them on all things marketing and audience development.
Phone: 01226 771 015 ext. 202
Email: sarah@bbe.org.uk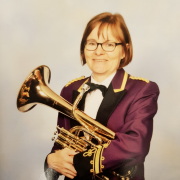 Rosie Banham
Membership Support Officer
Rosie Banham joined BBE in January 2019 and is no stranger to brass banding. Born into a banding family, Rosie started playing cornet the age of nine, quickly moving onto horn, with the Hall Royd Band, Shipley, conducted by her father. She was a member of the Home Charm Paints (Thornhill) Band before moving from West Yorkshire to the outskirts of Saddleworth and joining Greenfield Band. Since 2000, Rosie has played with Delph Band, making two visits to the National Championship Finals, appearing onstage in local productions of Brassed Off! and even an episode of Coronation Street! She is proud to play in a Saddleworth Band on Whit Fridays.
Following a career in Quality Management and Operational Excellence, Rosie decided to focus on her passion for banding by taking on the new role of Membership Support Officer with BBE in January 2019. She is a key point of contact for our members and those wishing to join the organisation, both in the national office and out and about at our various events.
Rosie is also involved in charity work and chairs a small charity with links to a subsistence farming village in El Salvador.
Phone: 01226 771 015 ext. 201
Email: rosie@bbe.org.uk