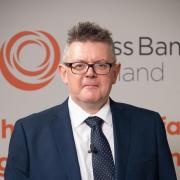 Kenneth Crookston
Chief Executive Officer
Kenny Crookston was appointed to the CEO role with BBE in 2018 following a lifetime's involvement in many aspects of brass banding.
Born in West Lothian, he began playing the cornet aged five. Joining his first adult band three years later, he went on to play both principal and soprano cornet, and won numerous soloist prizes before, in 1982, joining Whitburn Band, then conducted by Major Peter Parkes. During the following three decades, he was a prominent player and administrator with Whitburn, performing regularly at all of the major contests, as well as in countless concerts, recordings and broadcasts.
In 2004, Kenny was appointed as Editor of British Bandsman and, over the next 14 years, became renowned as an incisive commentator on brass bands, as well as maintaining a regular presence at major events across Europe. He has produced notable events like British Bandsman's 125th Anniversary Concert at Symphony Hall, Birmingham (2012) and, on a number of occasions, the Internet live-streaming of the European Championships. In addition, he is an advisor to the Brass in Concert Festival board and to Norway's leading brass entertainment event, Siddis Brass.
Kenny's exploits on two wheels are also well documented and his cycling marathons have raised thousands of pounds for various charities including, most recently, Brass for Africa.
Phone: 07967 805444
Email: kenny@bbe.org.uk
Development and Events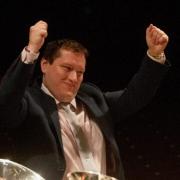 Alex 'Parky' Parker
Relationship and Partnership Development Manager
Alex first came to banding when he joined Warwick University Brass Band in 2008. He has since managed bands, helped to establish the UniBrass community and spent time in Kampala, Uganda, working for the charity Brass for Africa. Alex has worked for Brass Bands England since March 2018, focusing on commercial projects and partnerships to develop the organisation's offer to its members. 
Alex has actually worked alongside BBE since the beginning of his involvement in UniBrass, where he spent two years as Chair of the Organising Committee, helped develop the UniBrass charity structure and the annual University Brass Band Band Championship of Great Britain. Alongside this, Parky continued to play with Warwick University Brass Band for nine years, five of which were in the principal cornet seat, as well as also finding time to complete a PhD! He still supports UniBrass as a trustee, alongside other voluntary roles in the brass band community. 
Phone: 01226 771 015 ext. 203
Email: alex@bbe.org.uk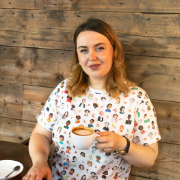 Sarah Baumann
Education and Development Manager
Sarah joined BBE in February 2019, bringing a wealth of experience in delivery of educational arts projects in schools. Although not a brass player, Sarah is a keen musician and saxophone player, and studied Music at the University of York. Her role at BBE is focused on the delivery of the development workshop series, annual Conference and Brass Foundations Education Programme.
Sarah is also a trustee for the youth music development charity NYMAZ, and is involved with a number of different arts organisations, advising them on all things marketing and audience development.
Phone: 01226 771 015 ext. 202
Email: sarah@bbe.org.uk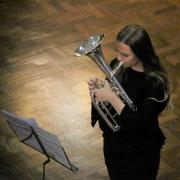 Jess Wilson
Events Co-ordinator
Jess joined the BBE team in August 2021 after the completion of her masters degree in Arts Management at the Royal Welsh College of Music and Drama. She is no stranger to planning events, as she joins us from her role at the Wales Millennium Centre where she was the Arts and Creative Project Assistant. She has also had a career in ensemble management, having been the Orchestra Coordinator at the RWCMD, and having held a similar role in brass band management during her undergraduate studies at the University of Salford. 
Jess studied the tenor horn at the University of Salford under the tutorage of Helen Varley. As well as specialising in brass band performance, Jess majored in arts administration and community music, both attributes she is keen to enhance in her role at BBE.
Membership Services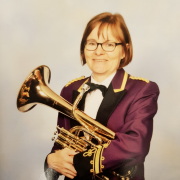 Rosie Banham
Membership Services Manager
Rosie Banham joined BBE in January 2019 and is no stranger to brass banding. Born into a banding family, Rosie started playing cornet the age of nine, quickly moving onto horn, with the Hall Royd Band, Shipley, conducted by her father. She was a member of the Home Charm Paints (Thornhill) Band before moving from West Yorkshire to the outskirts of Saddleworth and joining Greenfield Band. Since 2000, Rosie has played with Delph Band, making two visits to the National Championship Finals, appearing onstage in local productions of Brassed Off! and even an episode of Coronation Street! She is proud to play in a Saddleworth Band on Whit Fridays.
Following a career in Quality Management and Operational Excellence, Rosie decided to focus on her passion for banding by taking on the new role of Membership Support Officer with BBE in January 2019. She is a key point of contact for our members and those wishing to join the organisation, both in the national office and out and about at our various events.
Rosie is also involved in charity work and chairs a small charity with links to a subsistence farming village in El Salvador.
Phone: 01226 771 015 ext. 201
Email: rosie@bbe.org.uk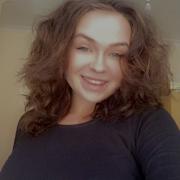 Chelsea Parkinson
Membership Services Administrator
Chelsea joined us at BBE in September 2021 as Member Services Administrator. Chelsea has worked in administration for 6 years, has her Level 2 in Business and Administration, and really takes pride in the quality of her work.
Chelsea is here to deliver excellent customer service for Brass Bands England's growing membership. She has joined us to provide administrative support for our Membership Services Manager Rosie Banham, but also helps across the team with her admin skills and is a key member of the BBE team.
Although she is not part of a band, she is interested in continuously learning about the world of brass banding and what BBE proudly stands for – better banding for all!
Safeguarding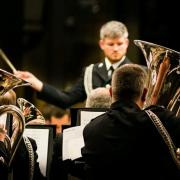 Sam Fisher
Safeguarding Officer
Originally from Devon, Sam later studied cornet under Dr Roger Webster at The University of Sheffield and has played with leading bands such as Carlton Main Frickley Colliery, Brighouse and Rastrick and Grimethorpe Colliery. As a conductor, he has worked with Old Silkstone and Chapeltown Silver, and is a member of the Association of Brass Band Adjudicators.
Outside of banding, Sam has a PGCE in Secondary Music Teaching from The University of Huddersfield and ten years' teaching experience. He also has a varied freelance music career, which includes working with Jon Boden, John Tams and BBC Folk Award Winner, Sam Sweeney. In his spare time, Sam enjoys spending valuable time with his family and traveling in the UK and abroad.
Phone: 01226 771 015
Email: sam@bbe.org.uk
Fundraising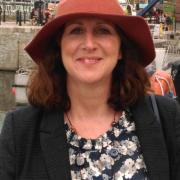 Pamela Johnson
Fundraising Manager
Originally from Manchester, Pamela has a degree in Performing Arts (music, dance and drama) from Leicester and has worked in cultural marketing, grant funding and audience engagement roles since 1990. She is a professionally qualified fundraiser with particular expertise in diversifying organisations' income and securing funding from a range of public and private sources. Her consultancy career has involved training, facilitation and mentoring support for organisations and boards and interim cover for senior management roles.
Pamela relocated back to Yorkshire in 2018 after more than a decade in Cambridge where she ran a masters degree programme in Arts Management at Anglia Ruskin University and regularly taught music and fine art undergraduate students about how to apply for funding for their own practice. She was also Visiting Lecturer at City University London devising and delivering a module in Arts Fundraising. Outside of BBE, as a freelance consultant she continues to work with clients that operate in the outdoor arts and music fields and is a trustee for The Met Arts Centre in Bury, Greater Manchester.
Phone: 01226 771 015 
Email: pam@bbe.org.uk
Marketing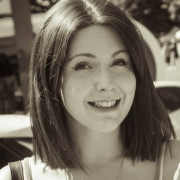 Clair Donnelly
Digital Marketing, Communications & PR Manager
Clair joined the BBE team in January 2021 as part of the organisation's cultural recovery efforts. She has worked in a variety of arts and education settings since gaining a Music degree from the University of Bristol in 2008. Clair previously worked at the Family Arts Campaign, where she led on communications, marketing and digital. She has worked with a range of professional musicians through roles at Morgensterns Diary Service and as the Music Administrator for Bromsgrove independent boarding school.
Clair has contributed to a number of national collaborative initiatives to champion creativity including Make Music Day, BBC Get Creative, the Family Arts Festival, and National Campaign for the Arts. She has an interest in the arts sector's event listings ecosystem and how this can be integrated in order to reach new audiences with cultural event information, ultimately getting more people to concerts and performances.
Email: clair@bbe.org.uk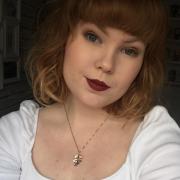 Chloe Dyson-Asher
Marketing and Communications Assistant
Chloe joined BBE in January 2022, swapping marketing theatre for marketing brass bands. Raised in a former mining town, she's been watching performing bands for as long as she can remember. Chloe has a degree in Creative Writing, which does come in handy for writing fiction but mostly gave her the editing skills a marketing assistant needs. Whilst Chloe's the first to admit she knows little about brass banding, she also has a penchant for research ... so just give her a month or two and she'll have a notebook full of facts.
Finance
Bev Shephard
Finance Manager
Bev Shephard joined BBE in April 2021. Once a cornet player, she broke ranks to play viola, completing a BMus at Manchester University and a MMUS in Contemporary Music at Goldsmiths, University of London. Bev then began a career in Finance, Ops and HR, whilst working at Dulwich Picture Gallery, strategy body Culture East Midlands and education charity The Mighty Creatives.  Bev started her own business that she now runs alongside her work at BBE. She is also a founder and co-Director of Haarlem Artspace, a gallery and artist's studios in Wirksworth Derbyshire.