This week's BBE Webinar is led by the Brass Band Conductors' Association. If you've thought about 'Picking up the Baton' and taking the steps towards becoming a conductor then this session is for you!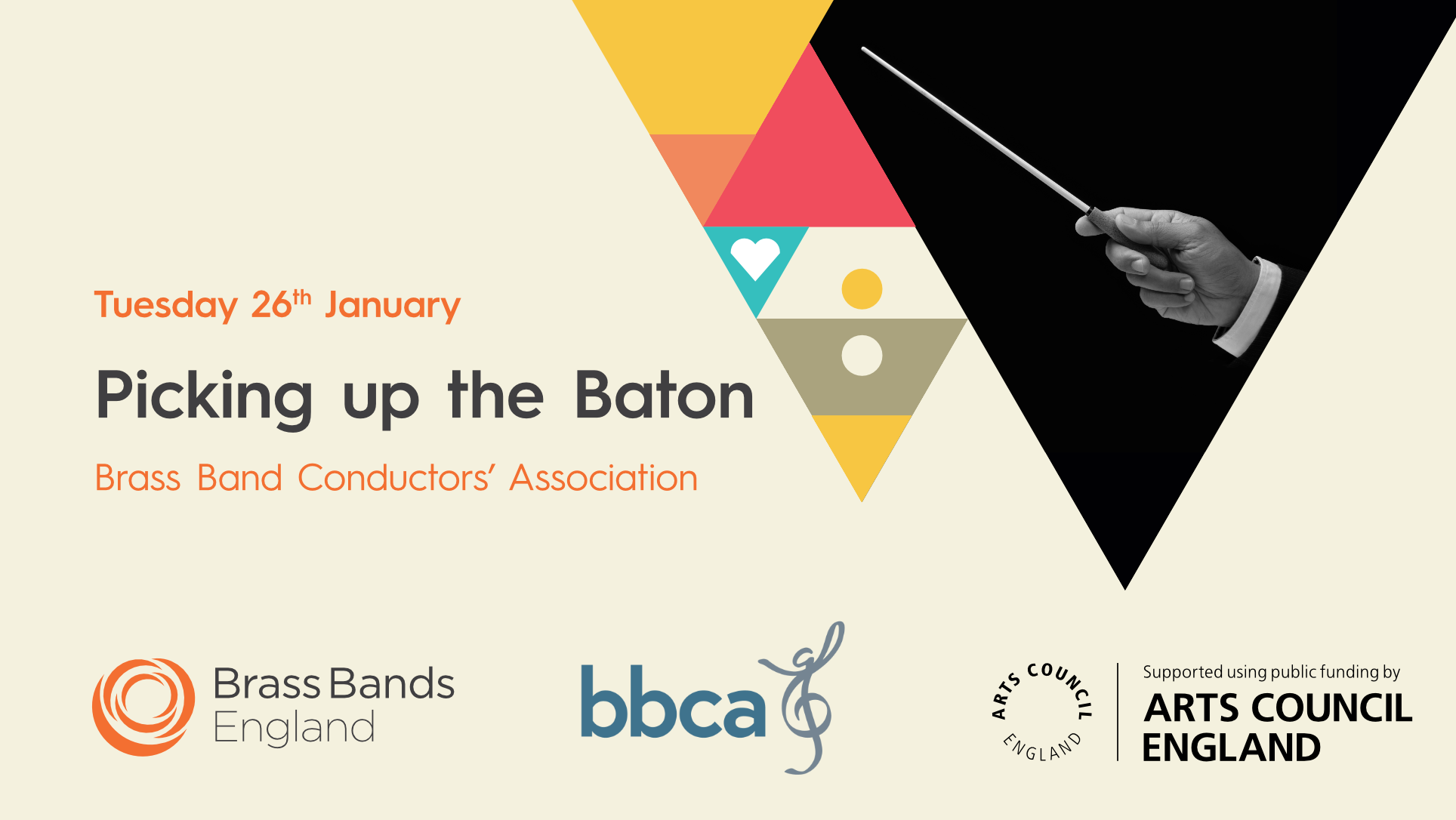 A must for aspiring or early-career conductors, this weeks webinar led by members of the Brass Band Conductors' Association who share their varied experience on the basics of conducting as a beginner and routes to becoming a professional conductor.
This webinar will be delivered online on Tuesday 26th January at 7:00pm using the Zoom webinar platform so attendees can ask questions and discuss the topic throughout the session, and will also be streamed to the Brass Bands England Facebook Page.
When
January 26th, 2021 7:00 PM through 9:00 PM