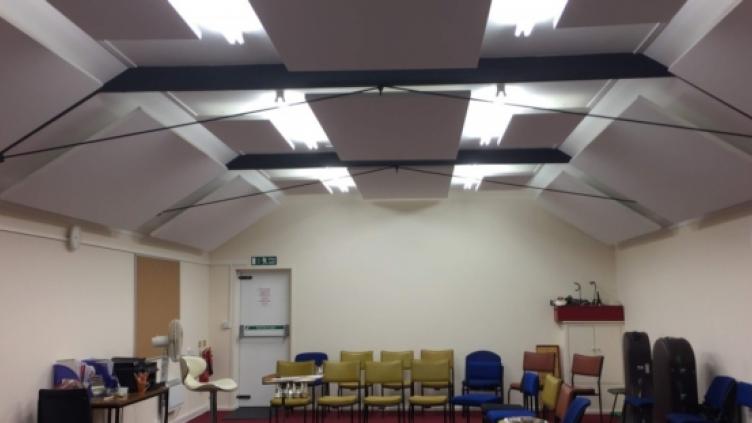 Oxted Band from Surrey, has recently made a significant new investment to their bandroom.
You might remember that BBE wrote a blog a few months back about protecting your hearing whilst at band, so we were thrilled to hear about the new developments at Oxted.
Oxted Band currently has a full complement of over 30 players, which is fantastic news!  However, this meant that their band hut, although recently refurbished following an arson attack in 2016, was creating a challenge to the acoustic for the band when everyone was there.  So, conscious of the health & wellbeing of its senior and training band members, the committee decided to do something about it.
Thanks to fundraising efforts from the band and generous donations from their friends and supporters, they have recently completed their project to dampen the sound in their bandroom.  This involved fitting 15 separate acoustic panels and baffles, suspended from the ceiling, that will absorb between 80% and 90% of the sound generated.  The panels were fitted by acoustic specialists, Resonics.
Chairman, Ben Hicks said, "We believe that this is an important and justified use of our precious band funds to safeguard members of both the senior and training bands".
If anyone would like to go along to Oxted's bandroom and hear for themselves how these acoustic panels work in a rehearsal environment, they would be very happy to welcome you to their bandroom.  Contact Ben at chairman@oxtedband.co.uk