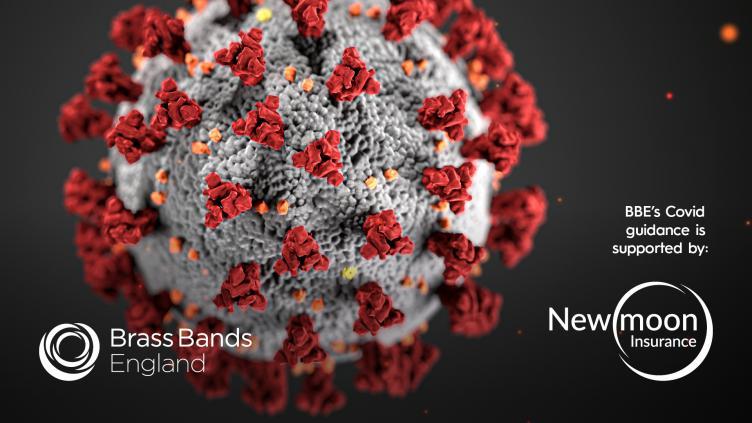 Wednesday, 1 December, 2021
Following the announcement of precautionary measures to prevent the spread of the new COVID-19 Omicron variant, Brass Bands England encourages its members to ensure they continue to assess the risks of activity and have measures in place to ensure the health, safety and wellbeing of members whilst they take part in the activity provided.
BBE will continue to keep guidance up to date as any new measures are introduced. However, the guidelines set out in Working Safely During Coronavirus (COVID-19): Events and Attractions Guidance from Step 4' should still be followed.
In summary:
Complete a health and safety risk assessment.

Ask people with COVID-19 symptoms not to attend.
Increase ventilation as much as possible. This is especially important as the temperature drops and members may be tempted to close doors and windows that actually need to remain open.
Use masks during entry/exit and when not playing
Ensure that cleaning is carried out more often and that high contact areas are prioritised
Enable people to check in at your venue
Communicate and train all your participants on how you're using and updating safety measures.
The BBE team are currently posing relevant questions to DCMS to see if any guidance changes are required. In the meantime, guidance, resources and risk assessment templates can be found on the BBE Covid-19 advice and guidance page.