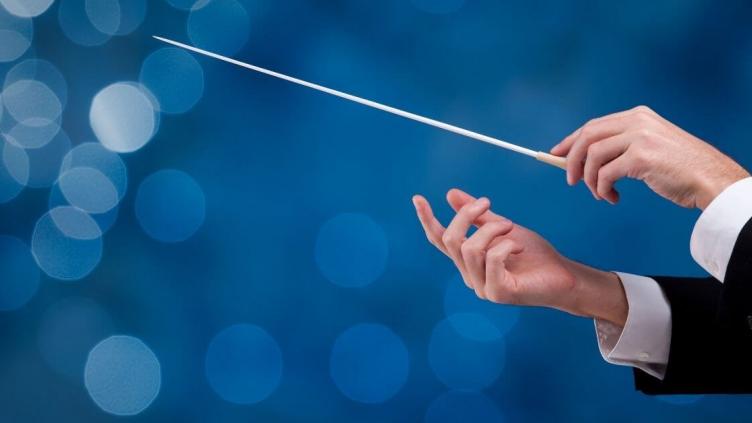 The Brass Band Conductors' Association's (BBCA) annual Conducting Competition has a track record of discovering some of the very best conducting talent. And it's open to all conductors, of all levels, wherever you are located – and whether or not you have previously worked with a brass band. All you need to do to enter is submit your existing recordings of yourself conducting.
Here we take a closer look at why all ensemble conductors should be taking part in the competition, and what's to gain from submitting your entry.
An important event for emerging conductors
The BBCA (formerly the NABBC) has been running a successful conducting competition annually for several years. If you are a conductor looking to further your career, it is an opportunity not to be missed out on. Previous winners include the likes of Josh Geddes, Mark Edwards and Brendan Breslin, all of whom have used the contest to springboard successful international careers in conducting.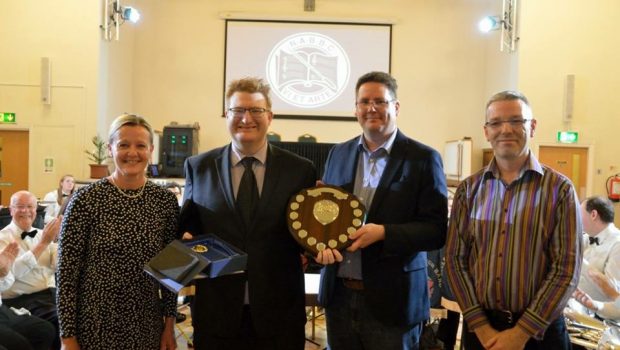 Mareika Gray (BBCA Chair), Josh Geddes (winner 2018), Paul Holland (BBCA) and guest adjudicator Mark Heron
BBCA's flagship international event
This is a really important event in the BBCA calendar, and one with global reach. Conductor Russell Gray, the association's President, told us why he thinks this particular competition is such an exciting opportunity for conductors looking to demonstrate their conducting credentials:
"This online event is at the core of what we hold dear as an organisation. We want to provide a platform for conductors to be able to develop their skills and promote their careers. By running this competition online we are encouraging conductors interested in the genre of Brass Bands, from all around the world, to get connected with us. It's also a chance for us to provide constructive feedback to conductors looking for professional development. I sincerely hope that this virtual competition will be run for many years to come, alongside our live competition.
As we come out of this pandemic lookout for our BBCA seminar weekends around the UK, and our online webinar events that are sure to continue. Get your entries in and become part of our growing family of conductors."
The judging panel will be made up of experts from the BBCA executive committee, including Paul Holland (Musical Director of the Flowers Band and professional conductor of the Wantage Band) and Bjarte Engeset (Chief Conductor and Artistic Director of Sweden's DalaSinfonietta).
Who is it for?
Conductors of all levels of expertise and experience can participate in the BBCA conducting competition. 
International entries are accepted – you can be a conductor based in England, the UK, or any other country.
This contest is a great way to gain feedback from some expert conductors and musicians who have been drawn from the world of banding - but you can be conducting any type of musical ensemble in your submitted recordings – it doesn't need to be a brass band.
You don't need to be a member of the Brass Band Conductor's Association to enter the competition – though we'd encourage you to join. Joining will give you access to a 20% discount on the entry fee, plus extra feedback from the judging panel in the form of an audio commentary of your submitted performance/s.
What are the benefits of taking part?
By entering the competition, you will gain:
An audio commentary of feedback on your performance (available for BBCA members only, or entrants who make it to the final)

Judging of your performance videos will be featured in the live online final if you are shortlisted as a finalist

opportunity to win a year's free BBCA membership

PR opportunities for the winner

A commemorative glass plaque for the top three competition finalists

A £500 cash prize for the winning conductor
How to enter
The entry fee (£40, £50 to BBCA non-members) is in place to cover the prize money and essential running costs for this competition, to ensure that the association can continue to run the competition every year, alongside its varied programme of other opportunities.
Entering is simple: register and pay your entry fee via the Brass Bands England website and you will then be sent instructions of how to upload your video/s. You can submit a maximum of two videos, totalling a maximum of 15 minutes, taken from recordings made within the last 6 years. Please read the simple entry guide before completing the application process.
The deadline for entries is midnight on 31 May 2021, with the shortlist being announced on Sunday 13th June.  The final judging will be shown on Facebook on Sunday 27th June at 2pm.  Visit the BBCA facebook page now to set a notification reminder.
To find out more about how you can benefit from BBCA membership visit the Brass Band Conductors' Association page.
Questions? Get in touch with Rosie@bbe.org.uk.
BBCA Conducting Competition Entry Form