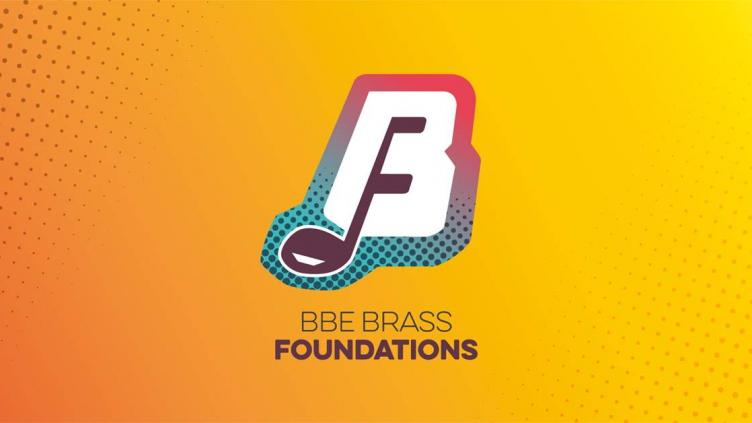 Bring Back the Brass is a new online show where every week we'll be interviewing an influential figure in the world of brass, banding, and beyond! Tune in Live from the Brass Bands England Facebook page on a Monday at 6.30pm for a weekly discussion lead by a member of the BBE Brass Foundations team.
After initially kicking off the show with special guest, trombone player Carol Jarvis, we've been lucky enough to feature a range of well known faces. If you haven't been able to join us on Monday's, here's your chance to catch up on recent shows listed below. Make sure to subscribe to the Brass Bands England YouTube Channel to stay up-to-date with new episodes.
Mark Wilkinson, Foden's Band
For episode two of Bring Back the Brass, Brass Foundations specialist Paul Fisher interviewed Mark Wilkinson, Principal Cornet of Foden's Band. Mark is also Band Manager for Foden's, and is in demand as a cornet soloist, teacher, conductor and adjudicator.
Paul Richards, Flowers Band
This week, Brass Foundations specialst Sheila Allen chatted to Paul Richards. Paul holds the seat of Soprano Cornet at Flowers Band where he has won a number of accolades at various contests.
Robert Childs and Roger Argente
This week we had two special guests from the Royal Welsh College of Music and Drama; Head of Brass Performance Roger Argente and Brass Band Study Area Leader Dr Robert Childs. Both leading figures in the world of brass music and education.
Matt Kingston, Big Shiny Brass
This week the team spoke to to Brass Arranger and Composer Matt Kingston. Matt's prolific collection of work for junior bands and small brass ensembles available via Big Shiny Brass. An arrangement of the popular sea shanty 'The Wellerman' was created by Matt for BBE'srecent 'Fun Foundations' youth workshop day.
Kirsty Abbotts, Geneva Artist
This week Sheila spoke to renowned cornetist and teacher Kirsty Abbotts, focusing on some top tips for producing good quality sound and tone. In addition to holding the seat of principal cornet for Carlton Main Frickley Band, Kirsty is a Geneva Artist and a Cornet Tutor at Huddersfield University.
A4 Brass Quartet
This week Sheila welcomed members of the A4 Brass Quartet to talk about their lockdown projects, unique ensemble blend and their enthusiasm for commissioning new music. Formed in 2013 at the Royal Northern College of Music (RNCM), A4 Brass Quartet has gone on to become a multi-award-winning chamber ensemble and establish itself at the forefront of British brass chamber music. The quartet comprises of principal players from some of the UK's top brass bands, including Black Dyke, Brighouse & Rastrick and Foden's.
Mark Armstrong, Trumpet / NYJO
This week Paul Fisher spoke to Mark Armstrong - jazz trumpet player, conductor, and educator. Mark has worked with a long list of celebrated musicians throughout his career. He is currently Director of Music at the National Youth Jazz Orchestra as well as Jazz Professor at the Royal College of Music.
Anri Adachi
This week Paul McLaughlin spoke to Anri Adachi. Anri was born to Japanese parents in Copenhagen Denmark, and has lived in the UK since 1977. She learned piano at an early age, and by the age of 16 had her piano, cello and double bass grade 8s under her belt, read Music at Bristol University where she met her husband Philip Harper, and followed up with a PGCE at Reading University, specialising in teaching music to primary age children.
She now has two children who both play brass instruments (despite her contract with her husband that they would have one brass and one string player) and has joined the dark side herself, conducting Nailsworth Silver Band since November 2019 and leading them to their first Area win in their 100 year history in March 2020. Since September 2020 she is the Director of Music at Dean Close St John's - a small but perfectly formed private school in Chepstow.
How to watch Bring Back the Brass
Like the Brass Bands England Facebook page to join new weekly shows Live.
Subscribe to the Brass Band England YouTube Channel to catch up on the latest episodes as soon as they're added.