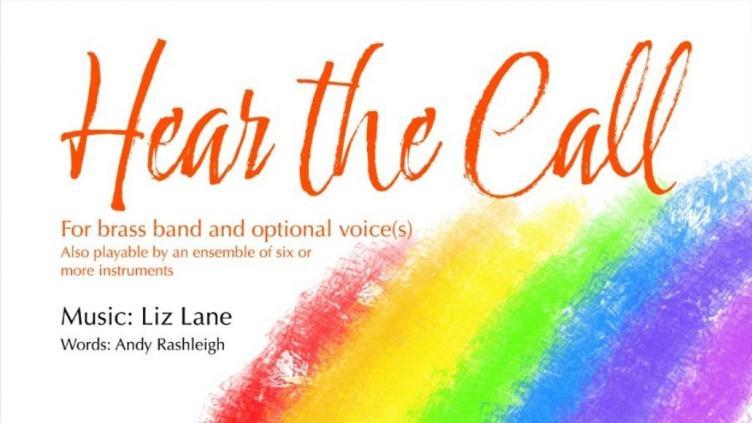 Brass bands everywhere will be showing their support for our National Health Service this July, to celebrate the anniversary of the NHS and recognise the efforts and sacrifice of social care and frontline workers during the Covid-19 pandemic. You can take part by dedicating a performance to the NHS, social care and those who work on the frontline. This could take place on the NHS's birthday (5 July 2021), or another date of your choice.
For the occassion, BBE has commissioned a special anthem from composer Liz Lane. Hear the Call contains subtle musical references to the four UK nations and is designed to be played by groups of all sizes from six players upwards. Full scores and parts are downloadable free of charge from the BBE website and to aid bands in their preparations for the event, a recording by Grimethorpe Colliery Band has now been released.
Kenny Crookston, CEO of Brass Bands England said: "It really is easy to take part in this national celebration this July - all you need to do is dedicate a performance to the NHS. I hope that this recording will be helpful for bands intending to perform Hear the Call and that you enjoy playing it. We are grateful to Liz Lane and to the Grimethorpe Colliery Band for getting involved in this uplifting project and for encouraging bands to get out and do it!"
Composer Liz Lane commented: "I was very honoured to be asked to write Hear the Call. The brief was to compose a celebratory and uplifting anthem, which 'the whole nation can get behind' The brief also requested Hear the Call to be playable by as many people as possible, and it is written for 4th section/youth band upwards. If there isn't a full band, it will work for a minimum ensemble of six parts (cornet, flugelhorn, tenor horn, baritone, euphonium and Eb bass) and others can be added. Feel free to put together combinations, but these six parts are crucial to make it work properly. The addition of a small drum kit would work especially well. There is the option to add vocals too."
Liz concluded: "Thanks to all involved for helping make this such a special project and to Brass Bands England for asking me to write Hear the Call. I hope everyone enjoys playing it and I can't wait to hear it live!"
Funding for this new commission has been supplied by the Norman Jones Trust.