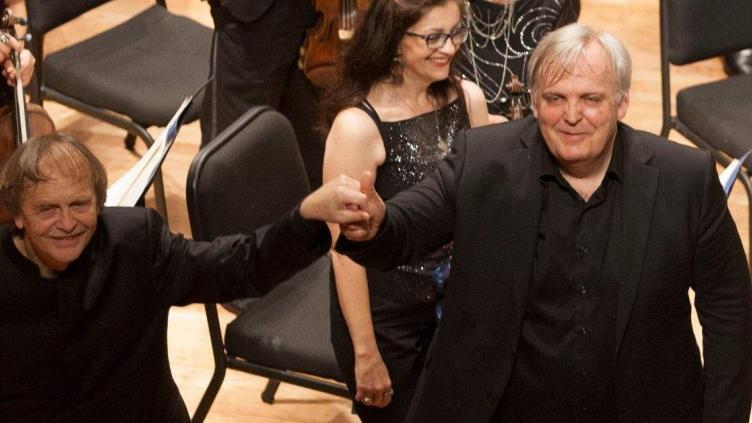 The Brass Band Conductors' Association (BBCA) has confirmed the adjudicating panel for the upcoming online version of its annual conducting competition.
The judging panel shall include Paul Holland, BBCA South West Regional Representative, and Brendan Breslin, former winner of the competition and current Irish Representative.
A special guest adjudicator will also be joining the panel – BBCA are thrilled to be able to announce the appointment of Bjarte Engeset for the 2021 competition.
A conductor of international acclaim, Engeset has worked as Music Director of the Tromsø Symphony Orchestra and The Norwegian Wind Ensemble, Artistic Director of Norway's Northern Lights Festival and Opera Nord, and permanent guest conductor of the Flemish Radio Orchestra.
From 2007 to 2012 Engeset was Chief Conductor and Artistic Director of Sweden's Dalasinfoniettan and is currently Music Director of the Royal Norwegian Navy Orchestra.
Engeset has performed and toured extensively, working with many leading orchestras and artists worldwide. In the brass band world Bjarte has worked with both Bjørsvik Brass and Eikanger-Bjørsvik Musikklag.
Speaking of the appointment, BBCA president Russell Gray commented:
"I am delighted to welcome Bjarte onto the panel of judges. He is established as a leading teacher of conducting in Scandinavia and a world-class musician with many years of professional experience with some of the world's best orchestras. Having access to his expertise will only enhance the learning experience for everyone involved in this competition".
How to enter
Entries should be submitted via video by midnight on Monday 31 May 2021. Footage must demonstrate an individual conducting an ensemble (of any kind – it doesn't need to be a brass band) and the recording must have been made within the past six years.
Entry form and further guidance can be found on the BBCA Conducting Competition entry page.
Image cr. Secretaría de Cultura Ciudad de México