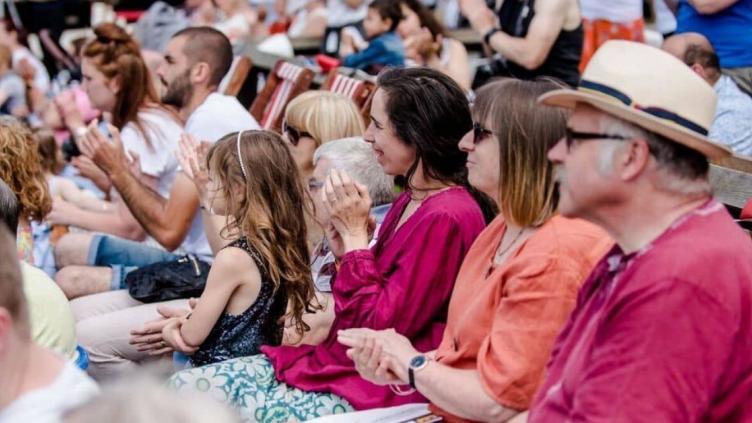 Wednesday, 8 November, 2023
Following its first, highly-successful event in the summer of 2022, the Bold as Brass contest will return for 2024 to once again fill the Wakefield museum site with the sound of brass. The contest will be delivered in partnership with Brass Bands England (BBE) and is due to take place on Saturday 15 June, with entry now open for bands in the 2nd Section and under. £50 will be granted to the ten bands that take part.
What's involved?
Competing bands will be asked to perform a March in the Marching Area and a 20-minute entertainment programme. A non-competitive section will also take place, available for bands who wish to perform without the pressure of competing. 
All performances will be adjudicated (non-competing bands will not be ranked) and there will also be a People's Band award based on audience votes. 
Trophies and a range of non-cash prizes, contributed by BBE, will be awarded to support the development of winning bands. 
Why take part in Bold as Brass?
Bold as Brass's aim is to connect bands with new audiences of different ages and interests. Banding has a rich, cultural history in mining, and by marrying that with a heritage setting bands have the unique opportunity to showcase all that modern brass bands have to offer.
Sitting just after Whit Friday but before BBE's national Proms in the Playground initiative, the event is designed to provide an opportunity for bands to perform marches within their repertoire as well as showcase their summer programmes. in a space where audiences can sit and enjoy the music.
In 2022, the event drew a crowd of over 700 audience members, many of whom experienced their first brass band performance that day.
How can my band enter?
Bands in the 2nd Section and under (as of the January 2023 section structure) can now enter, with entry closing at midnight on Monday 3 April. There are 10 places available.
As soon as the 10 places are full (which could be before the closing date), the entry form will accept bands to go onto the waiting list - the website will clearly state this. Bands on the waiting list will know if they have a space in the contest by Wednesday 1 May. 
Full details and contest rules can be found on BBE's Bold as Brass webpage.
Bands that require further support to attend are reminded that the BBE fundraising service is available to offer advice for your band's fundraising needs.
If you would like more information about taking part, please contact events@bbe.org.uk or call 01226 771015.