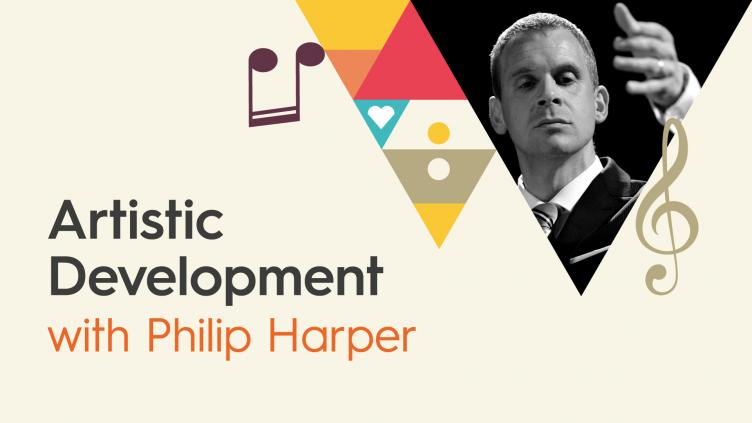 In this week's instalment of Brass Bands England's (BBE) Development Programme Online, Philip Harper is back to lead a free workshop interestingly titled 'What on earth is my conductor doing?' The aim of the session is to help you get to grips with understanding what your condutor is doing when standing in front of the band. The event will take place on a Zoom Webinar for those who want to get involved and ask Philip questions directly, as well as being available as a Facebook live video on the BBE Facebook page (https://www.facebook.com/brassbandsengland). The Webinar takes place on Thursday 9 April, starting at 7.00pm (BST). 
All the workshops are free but BBE is asking participants to consider supporting the Brass Bands Emergency Fund with what they think sessions are worth. The fund will use 100% of donated funds to support bands struggling during the crisis with ongoing freelance costs and other financial commitments, and has so far raised over £1,400. To support the emergency fund, please go to https://www.chuffed.org/project/brassbandemergencyfund where you can also grab one of the donated perks such as the latest CD from Elland Silver Band or tickets to Wychavon Festival of Brass or the GUS Band in concert with your donation! The fund is also able to accept gift aid to make your donation go further for those bands who could not normally use gift aid.
To sign up to the zoom webinar please go to https://zoom.us/webinar/register/4915857549861/WN_1dFEPdmUSKW-H-mLwWeUIQ to register, but with only 100 spaces you will need to be quick as many are already taken! During the session, Zoom attendees will be able to ask questions sent in via the registration form. We will take questions from both players and conductors covering a range of questions from different angles and have had over 70 questions so far so if you have one you had better get in quick! 
The workshop will begin with a short presentation on how to use the Zoom platform effectively to get the most out of the workshop while participants get used to the set up before Philip Harper gets started at 7.15pm. 
The sessions will finish with participants being able to switch on their webcams and come to the 'BBE Pub' and have a general chat amongst themselves to meet, share ideas and collaborate! So have a drink (or a cuppa!) ready for the end of the session! 
The BBE Development Programme Online has lined up experts from across the brass band world every Thursday for at least the next ten weeks to lead Webinars straight to your living rooms on subjects covering almost every conceivable element of banding. The sessions will not be the same as the full day workshops, but will instead focus on a deep dive into specific areas that other courses can only touch upon, so if you've been on a workshop before there is something new here for you. There will also be a particular focus on areas that band people can work on at home or specific areas band organisations can work on to strengthen themselves for the months ahead. 
The workshops will be delivered online using the Zoom webinar platform so attendees can interact and ask questions throughout the session directly. The session will also be available on Facebook live on the BBE facebook page (https://www.facebook.com/brassbandsengland)  and BBE facebook group (https://www.facebook.com/groups/BrassBandsEngland/) for which users can sign up to for free. 
Next week will see David Thornton present his webinar on "Finding the Music in a Melody and Developing the Expressive Tool Box", aimed at banders looking to get some tips on their home instrument practice both Euphonium and other instruments. Registration for this event will open on Friday 10 April 2020. Please see the Facebook event on the BBE page for details or sign up here to join the mailing list to receive the registration link directly. In two weeks' time the session on adjudication will be led by Anne Crookston, with details to be released next week.