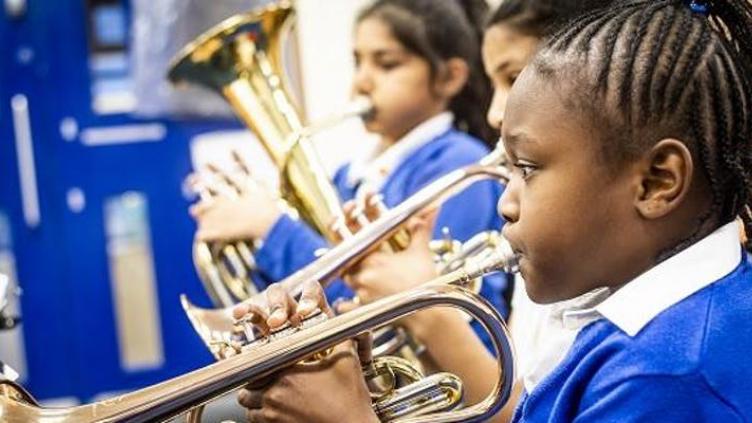 The inspirational Brass of the Saff have launched a new course featuring Two days of brass playing for young people aged 8-18 with top local musicians and artists.
The Brass of the Saff is the only youth brass band in Leicester City. And it is about transforming lives, building confidence and generating pride and resilience. They are run by and for the local community and actively promoting young leadership, cultural diversity and strong local partnerships.
The course covers;-
Full band
Solos, duets and ensembles
Brass beats and rap
Family and friends concert at the Kingfisher Centre at 2 pm on 20th February
£10 per person tickets available from here 
10 am to 3 pm on Tuesday and Wednesday 19th and 20th February
Bring a packed lunch.
Drum and Brass have extensive experience in working with young people. Expect a fast-paced and exciting couple of days in which you will learn a lot to help with your performance, creativity and confidence.
Made possible wirth ffinancial support from Saffron Ward Councillors