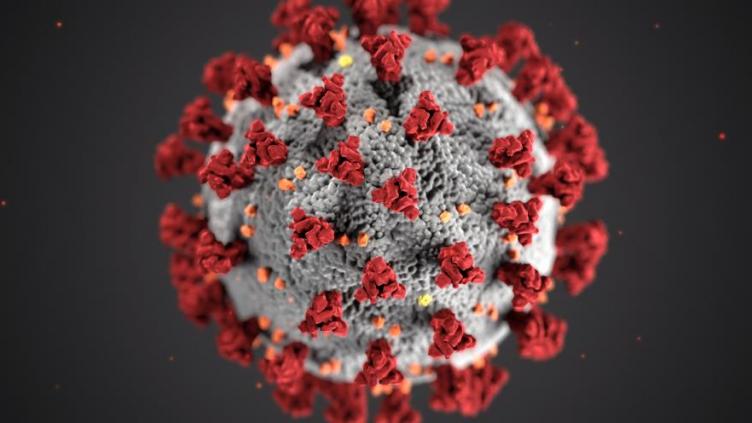 Since the announcement by the Department for Digital, Culture, Media and Sport (DCMS) on Thursday 9 July, prohibiting gatherings of non-professional brass, wind and singing groups, including brass bands, a considerable number of opinions have been aired on the matter, both by representative bodies covering various genres of the performing arts and individuals on social media.
Brass Band England (BBE) has made it very clear since the outbreak of Covid-19 that the health and wellbeing of members of the brass band community is our top priority and this will always remain the case. Notwithstanding this, BBE was very disappointed that the DCMS announcement signalled an apparent reverse in the progress that had been made over previous weeks in allowing brass groups to gather in small numbers outdoors with suitable precautions and social distancing in place. Such gatherings appear to present a lower risk than many other activities currently being permitted, and while there is still sufficient doubt over the nature and robustness of some research being circulated to ensure that we should maintain a cautious overall approach, there is growing evidence that the playing of brass instruments is not in itself any more hazardous than normal social gatherings. The potential dangers involved with any number of brass players operating in close proximity to each other while often breathing vigorously, however, remain very high barriers to any safe return to 'normal' banding activity in the short-term.
All advice issued to member bands by BBE throughout the Covid-19 pandemic has been formulated in partnership with Public Health England (PHE) and, more recently, DCMS. As part of this process, BBE has provided information on the various types of activity in which bands partake during normal operation. This includes the different types of premises that bands tend to occupy, ventilation, the physical setup of the groups, the nature and operation of the instruments including the amount of physical effort and breath required, age and demographic profiles, and non-playing activities like committee meetings and other social gatherings. We have also presented for their consideration a large variety of studies carried out worldwide; although not all of these have yet been peer reviewed, there have been some notable additions to the knowledge base which have assisted the decision-making process within both PHE and DCMS.
To be clear, the specific advice given throughout the pandemic has been backed by medical and scientific professionals, and not simply BBE's judgement on a matter well outside the remit of any arts-based organisation. This advice has been offered freely and in a very timely manner for everyone in brass banding who has chosen to take heed of it. Regardless of any other perception, it has been, and will continue to be, aimed entirely at keeping as many people as possible as safe as possible. While BBE is a support organisation and not a regulatory body with powers to act against those who choose to disregard our advice, it is worth recognising that the vast majority of this guidance has also reflected the Government's general guidelines at the time of issue, although we have been fortunate to have obtained some 'brass band specific' elements from PHE at various times. Again, these have been driven entirely by our core aim throughout this pandemic to keep the members of the brass band community as safe as possible.
Frustration within brass band participants with the current situation is entirely understandable and is shared by all trustees and staff at BBE. This frustration has resulted in some calls for a return to 'business as usual', including requests for BBE to lobby the Government for a process to put bands on an 'equal footing' with the music profession or even the rest of society. 
Before any such appeals are made, it is worth considering that much of the easing of lockdown is driven by political and economic issues rather than scientific or medical advances. Although very important to every one of us, brass banding is not a profession for the overwhelming majority of those who take part in it, so at a time of crisis an activity that cannot be described as 'vital' on a national level, yet still has the capacity to deepen the predicament through cross-infection, is clearly low priority in a wider sense. Current evidence is of another rise in the death rate, with more people reported as dying of Covid-19-related issues in the past 24 hours (12 July) than in any single sports stadium disaster in our history, adding to the 60,000-plus excess deaths in the UK already attributed to the pandemic in 2020. Sadly, these figures have included some cherished members of our banding community, while many more have been affected by serious illness, bereavement or the economic impact of the worst recession in our history. 
Rather than call for any immediate return to something approaching normality, BBE is committed to helping to find practical and safe solutions for our member organisations, in the hope that when they are able to get together in the future it is with the lowest possible level of risk to both their members and the general public, and with as many still alive and well as possible. We are already working with scientists connected to the DCMS and will contribute in a practical manner to their research in the coming weeks, helping them to identify and understand the specific dangers relating to playing in a brass band. We have already been involved in laboratory-based trials aimed at identifying the specific levels of aerosols and droplets produced during different aspects of banding activity, including playing, breathing and even singing. It is our profound hope that our work in this respect will help enable a more robust and timely decision-making process within Government agencies, resulting in the fastest possible SAFE return to banding for everyone.
Finally, we would like to thank the many members of the brass band community who have contacted us in recent months, either in appreciation for the tireless work of the BBE staff members who have been directly involved in sourcing Covid-19 advice for everyone's benefit or to clarify details to keep their own bands' activities as safe as possible. These are difficult times for us all, but the overwhelmingly positive nature of the comments we have received have provided everyone at BBE with plenty of optimism as we continue to work together with our member and partner organisations for a brighter future for brass banding in the years ahead.
Kenneth Crookston 
Chief Executive Officer, Brass Bands England