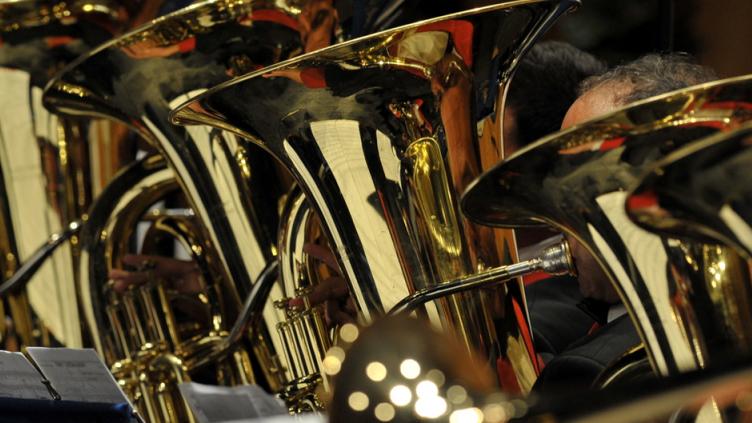 The Annual General Meeting of Brass Bands England (BBE) was held at the Ibis Styles Hotel in Barnsley on Saturday 16 February 2019. Nine brass bands and five associations were represented at the meeting, chaired by Mike Kilroy, with proxy submissions from a further 19 member bands.
The official content of the meeting covered the 12 months prior to April 2018, just before BBE's current funding arrangement with Arts Council England (ACE) took effect. Total income for 2017-18 was up by 2.7% to £175,586, whilst expenditure increased by £24,092 (27.1%) to £199,678, leaving cash reserves of £63,542. Treasurer Nigel Morgan stated that the deficit was largely due to unbudgeted staffing changes over the relevant period and restructuring in accordance with future ACE funding requirements, but that he is confident that the organisation is in a financially stable situation as it moves forward under the new arrangement.
Mike Kilroy added: "Creating the correct platform for our new staffing model was a crucial element of last year's activities and we are pleased to report that we have witnessed a seamless shift from trustee activity to that carried out by staff. With the appointment of our first permanent CEO, we are now in a position to offer enhanced member benefits delivered through our professional, office-based team."
Mike Kilroy also spoke about the importance of BBE's burgeoning relationship with the ACE, its ongoing commitment to progressing the National Youth Championships, the organisation's links with UniBrass and the future of the Brass Band Archive, which is currently in storage in BBE's Barnsley office pending the outcome of a bid to fund a scoping exercise that will help to determine its ultimate destination. He continued: "We have also been strengthening our trustee skill base and will continue to be on the lookout for anyone who can further contribute to this. BBE's long-term aim is to be the body that supports and represents brass bands throughout the whole of England. To succeed, we need to be visible and proactive, and we are delighted that our new team is already achieving this."
During the meeting, trustees Gary Walczak, Shirley Woodward and Max Stannard were re-elected unanimously and, prior to an open forum, BBE's Chief Executive Officer, Kenneth Crookston, updated delegates on progress since April 2018, in which he reported on a rise in membership from 189 to 277 bands during the past ten months. A number of questions asked related to the current debate on Child Performance Licensing, with Development and Partnership Manager, Alex Parker, being widely praised by those present for the role he has played in relaying information on the matter to bands and organisations, especially in the run up to the Regional Championships.
Mike Kilroy concluded: "We have now 277 members and over 400 signed up to BandSafe, our web-based safeguarding tool, which a real testament to the team's efforts. The NSPCC is investigating use of the BandSafe format across other sectors as it rates it so highly, so it is great to see brass bands at the forefront of wide-reaching innovation. This, along with other initiatives and artistic collaborations, are now seeing the outside World start to take notice of our sector once more."
In order to report closer to the end of the financial year, BBE's next AGM will be held ‪on 28 September, when it will also host a daylong brass band conference. The venue for this will be confirmed in due course.