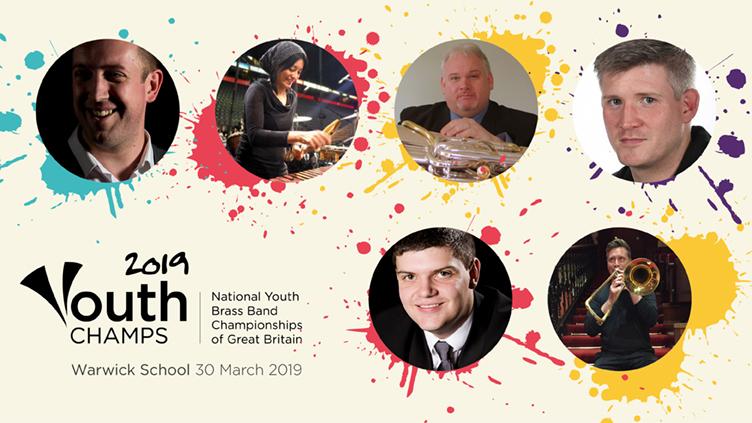 Brass Bands England (BBE) has announced the list of adjudicators for this weekend's National Youth Brass Band Championships of Great Britain, which will take place at Warwick School on Saturday (30th). The event will see 30 bands taking part in the four sections, with a modern-day record of 12 in the Championship Section.
The Youth Champs get underway in the impressive Warwick Hall at 10.00am, when the seven bands in the Elementary Section will be judged by Simone Rebello and Championship Section test-piece composer, Christopher Bond. Following them in the Warwick Hall will be the Championship Section itself, in which the bands will play Chris Bond's Corineus as part of their programmes. Steve Sykes and Richard Ward have the job of judging the 12 bands, which will perform between 1.30 and 7.30pm, with the final results expected around 8.00pm.
The Bridge House Theatre will host the Intermediate Section, which will feature seven bands and starting at 11.30am. Owen Farr and Sam Fisher will officiate and, at the completion of this contest, will also offer their experience to the four bands entered in the newly-named Debut Section from 3.00pm.
Speaking about this year's judges, BBE Chief Executive Kenneth Crookston commented: "The mixture of experienced minds and those embarking on their adjudication careers is exactly what we had hoped for at this year's Youth Champs, but most importantly they are all outstanding musicians whose reputations are built on high-quality foundations. We are confident that they will not only give fair adjudications but will offer the young performers valuable feedback about their performances, allied with advice for future development. It promises to be a great event in the excellent facilities at Warwick School and we encourage anyone in the Midlands and beyond to come along and see what the next generations of young brass band players have to offer. Tickets are available at the BBE website at www.bbe.org.uk or at the venue on Saturday."
Further announcements regarding the 2019 Youth Champs will be made over the next few days.
Photo credit of Simone Rebello: Alex Smith